Performance Coach Wins Two Prestigious Awards For His Sales Success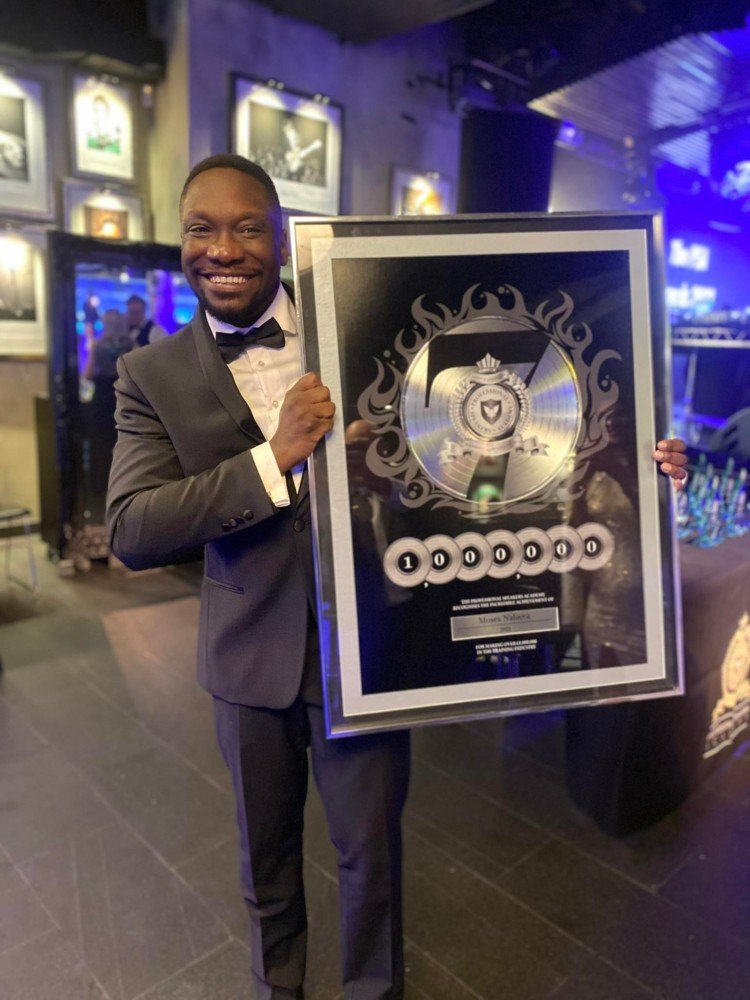 A peak performance coach and public speaker has won two awards for his sales success at a prestigious awards ceremony in London.
Moses Nalocca, who works with entrepreneurs, business leaders and sports stars to help them achieve their goals and become more successful, was given the accolades at the Professional Speakers Academy's annual awards on Sunday, September 25. He received the sales person of the year award plus a special 7-figure award in recognition of his achievement of making over £1,000,000 in the training industry.
The 38-year-old said: "I'm so proud for this acknowledgment from the Professional Speakers Academy. It such an honour to be recognised by other experts.
"The 7 figure award is important, not for the money generated in the industry but for the level of impact my work may have done in people's lives. At the end of the day, it is not about me, it's about the people I serve."
Moses, who originally comes from Italy and now lives in London, first came to the UK in 2016 with just 15 euros in his pocket, having to work in a minimum wage job to make ends meet. But used his excellent communication skills and positive mindset to forge a successful career for himself as a public speaker and coach.
One of his recent success stories was the Bulgarian athlete Ivet Goranova, who he coached to gold medal success in the Tokyo Olympics last summer. Moses worked with her on a daily basis in the run up to the tournament to get her thinking like a champion and she won Bulgaria's first gold medal in 13 years.
The Professional Speakers Academy (PSA) annual awards aims to recognise the achievements of entrepreneurs and coaches who have embraced public speaking and used it to make sales and achieve business success. The ceremony, at Under The Bridge, a stylish venue at Chelsea Football Club, was attended by around 180 people and more than 50 awards were given out.
It was the first time in three years that the awards ceremony had been held as an in-person event due to the Covid-19 pandemic.
Media Contact
Company Name: Dauntless PR
Contact Person: LUANA RIBEIRA
Email: Send Email
Phone: +447597052097
Country: United Kingdom
Website: www.dauntlesspr.com