Everything that Users Need to Know About PTFE Rods
PTFE rods, also known as Teflon rods, are unfilled PTFE resin (can contain recycled PTFE resin) molded, paste extruded or plunger extruded for processing various gaskets, seals and lubricating materials that work in corrosive media and electrical insulation parts used at various frequencies. Plunger extrusion process to form the rod.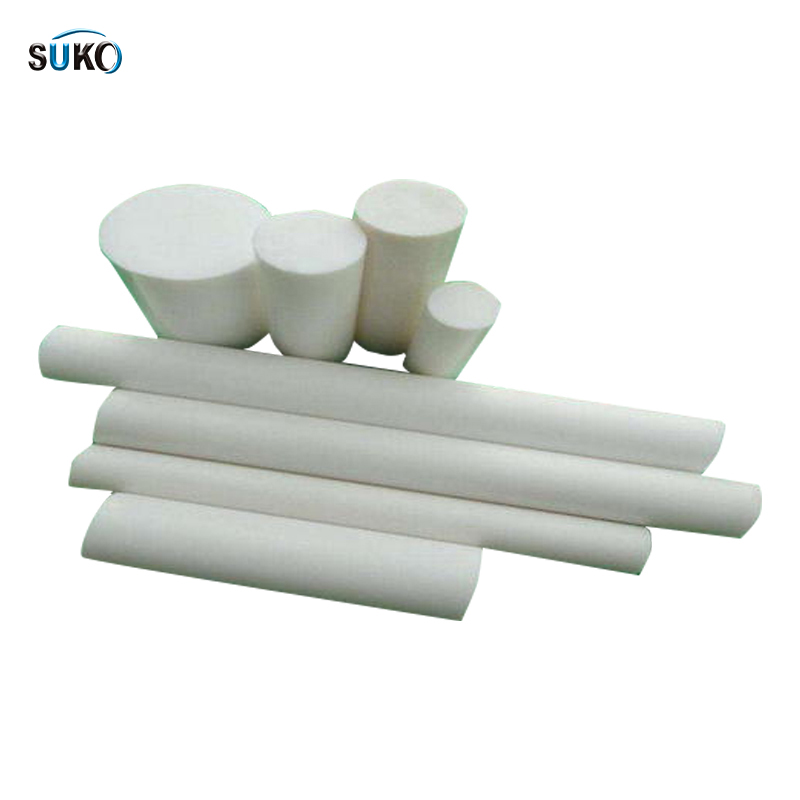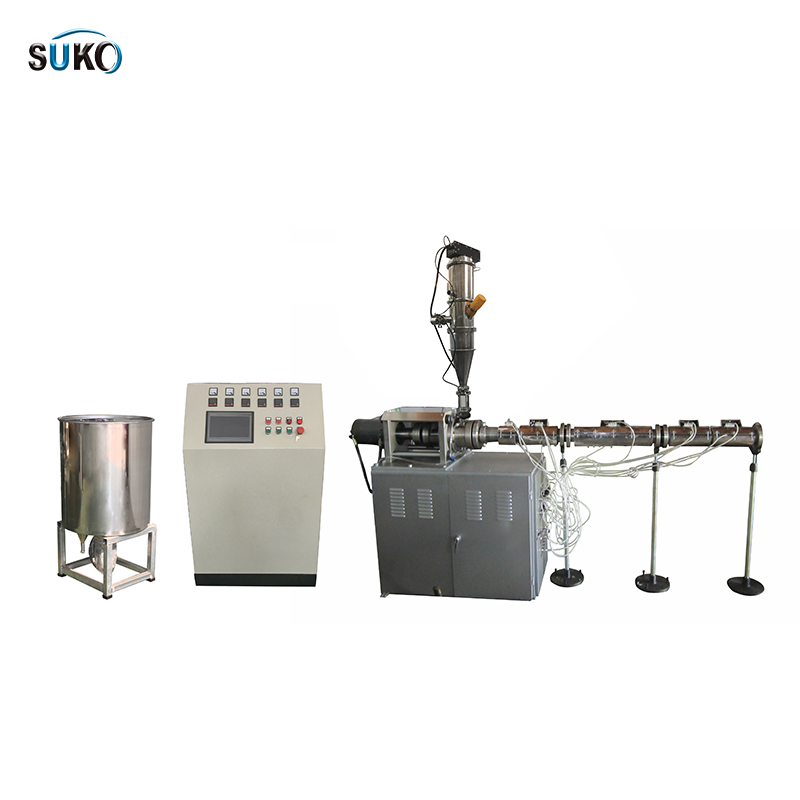 Main properties of PTFE rod
Operating temperature: from -200℃ to 260℃; easy processability; aging resistance: it can be exposed to ozone and sunlight for a long time without aging; corrosion resistance: it can withstand strong acids, strong oxidizing agents, strong reducing agents and various organic solvents except molten alkali metals and fluorinated media; outstanding electrical insulation properties.
Density: 2.16-2.20g/cm3; volume resistance>1×1018; surface resistance>2×1013; arc resistance>165s; water absorption<0.1%; low friction coefficient; non-adhesive surface: solid materials cannot adhere to its surface; non-combustibility: it will not burn in the air; non-toxic: it's non-toxic, odorless and physiologically inert, and causes no harm to people and the environment.
There are two kinds of PTFE rods: pressed rods and molded rods. Due to excellent chemical resistance and dielectric properties, and minimized friction coefficient, PTFE rods are mainly applied to long products and mechanical parts with non-standard specifications such as seals/gaskets, rings, wear-resistant plates/seat electricity, insulating parts, mechanical parts, and linings in the fields of oil and gas, petrochemical, chemical, instrument and equipment.Chemical industry: It can be used as anti-corrosion material, produce various anti-corrosion parts, such as pipes, valves, pumps and pipe fittings, and act as the linings and coatings of reactors, distillation towers and anti-corrosion equipment.Mechanical industry: It can be used as self-lubricating bearings, piston rings, oil seals and sealing rings, etc. Its self-lubrication can reduce wear and heat generation of machine parts and reduce power consumption.Electronic appliances: It is mainly used in the manufacture of various wires and cables, battery electrodes, battery separators, and printed circuit boards, etc.Medical materials: Its heat-resistant, water-resistant and non-toxic properties enables itself to be used as sealing and filling materials for medical devices (sterilization filters, beakers, artificial heart and lung devices) and artificial organs (artificial blood vessels, heart and esophagus).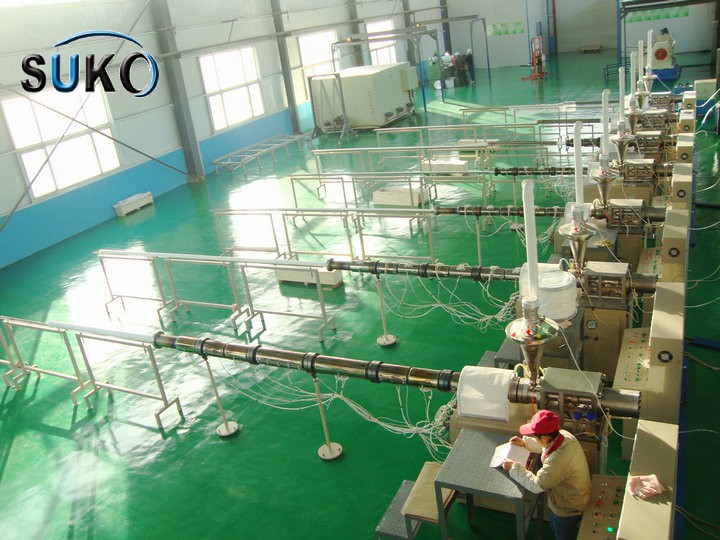 SuKo PTFE Teflon Rod Extruder
1. Complete set of ptfe equipment manufacturer – Push bar machine line: bar extruder, mold design, heating ring, automatic feeding one-stop service.
2. PLC intelligent control: continuous extrusion, sintering, self-adjusting concentricity, automatic feeding, feeding equipment can be used for 6-8 hours, no manual.
3. Extrusion rod quality: smooth surface, high tensile strength, high density.
4. Professional technical guidance: installation and debugging, operation and operation, process setting, maintenance, after-sales service, raw material channel.
source: https://www.sukoptfe.com/news/everything-you-need-to-know-about-ptfe-rods/
Media Contact
Company Name: SuKo Polymer Machine Tech Co., Ltd.
Email: Send Email
Phone: +8619975113419
Address:No.5 Lvshu 3 road, Xuejia, Xinbei District
City: Changzhou
State: Jiangsu, 213000
Country: China
Website: https://www.sukoptfe.com/