KFS School announces open house on 29th September and highlights the importance of parent-child development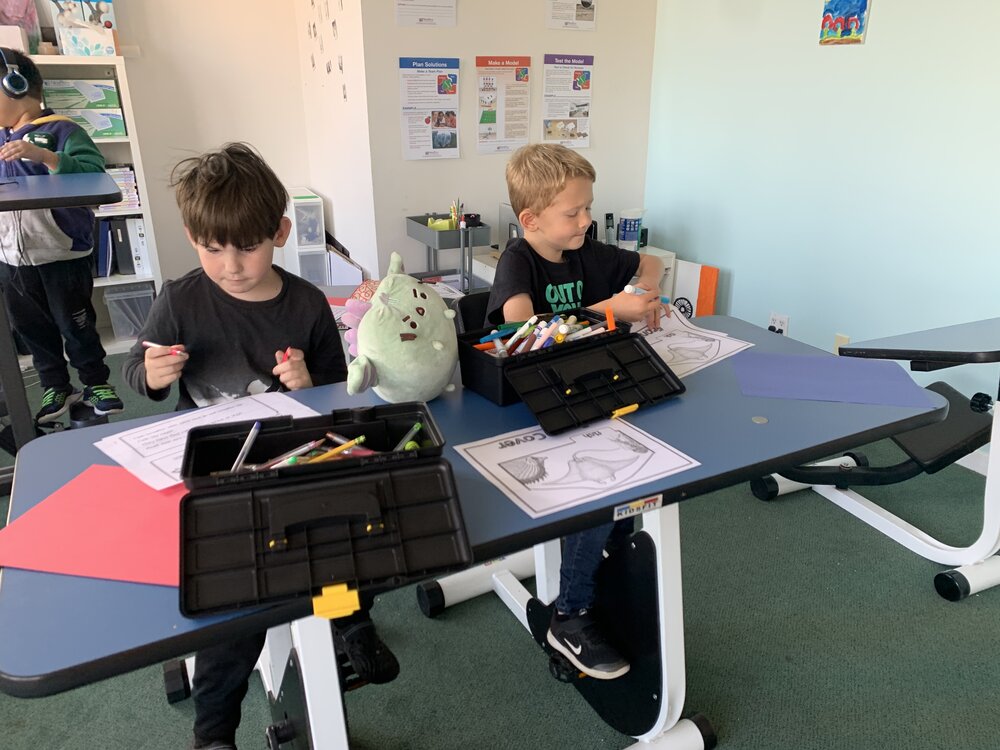 After the launch of her book titled, How To Do Parenting With Confidence, Vanessa Kahlon is reinventing child development, one parenting guide at a time. Renowned Family Advocate and founder of the Kahlon Family Services School, she plans to engage parents in a tour of her school, classrooms and facilities as she unveils an open house event on 29th September to give a peek into life at school and the enrollment process for 2023 and 2024. Running since 2016 and recently granted candidacy by the Accrediting Commission for Schools, Western Association for Schools and Colleges (ACS WASC), she started KFS School with a goal to enhance social and emotional skills amongst children while providing individualized academics.
The open house will get parents acquainted with the educational philosophy, personnel, movement desks and flexible seating with the child-enabled modalities that aim toward a flexible teaching approach. The event will be a chance to navigate through the school's curriculum, delivery methods and other conventionally ignored aspects of child development.
Vanessa is known to address the whereabouts of child development through a refreshingly honest and bold approach which guides both children and parents towards a mutual path of understanding, respect and growth. "The goal is to help parents understand their children's needs and how to address them in a healthy way that leads to the overall development of the child," says Kahlon. Along with the curriculum, her expertise expands teaching on body awareness, self-regulation, social skills and child independence.
The KFS school aligns its mission to address the predicaments of children and families through individualized and intensive behavioral coaching in this rapidly changing world. "Technology, social media, and the internet have taken over a large part of children's development, thereby creating a need for parents to be more active participants in their child's life. The school aims at providing parents with an environment that is comfortable and familiar so they can connect with other parents and professionals to gain more insights into their child's development," said Kahlon.
Her recent book release also dwells on a similar approach, where she gives an in-depth look into the various stages of child development and a long-overdue reminder that parenting is about continuous learning alongside your child. She inspires the anecdotes from her own life experiences as a mother while also being open about the challenges faced by parents in today's day and age. The comprehensive read comprises 40+ guides with practical tips and examples on topics such as managing dissent, fussy eaters, sleep issues, tantrums, and more. She demonstrates her constancy after the success of her first book, Shut Up & Parent, which intended to assist parents in dealing with behavioral issues.
Her work consistently aims to highlight strategies for child development which has also earned her multiple features in articles with the students at her school and the title of Top 30 Influential Entrepreneurs of 2021 by Entrepreneurs Herald. With a plan of expansion, Kahlon is further bringing her Yoga teaching experience into action by working on the Yoga Education for Autism Spectrum (YEAS) certification course to address self-regulation in special children.
"The open house tour is organized for a great reason. It's important for parents to know the quality of education their child pursues. With the increased dependency on digital devices, it is pivotal that parents get to know the importance of balanced development for their children."
About KFS School
KFS SCHOOL is a Nonprofit Organization serving children in San Francisco and the Bay Area Community. Founded by Kahlon Family Services LLC in January of 2016, the school enables Twice Exceptional (2E) children to indulge in an innovative and individualized education that recognizes each child's unique strengths, interests, and needs. The founder, author and family advocate, Vanessa Kahlon, further commits to educating parents about their children's development and providing them with the tools they need to support their children's social, emotional, and academic success.
Media Contact
Company Name: Vanessa Kahlon, MA
Contact Person: Kahlon Family Services
Email: Send Email
Phone: +1 415-847-1961
City: San Francisco
State: California
Country: United States
Website: https://www.kfsschool.org/