Introducing NIUBCP Mechanical Keyboard with Wireless Charger, 19 Backlight Effects, and 3 Connections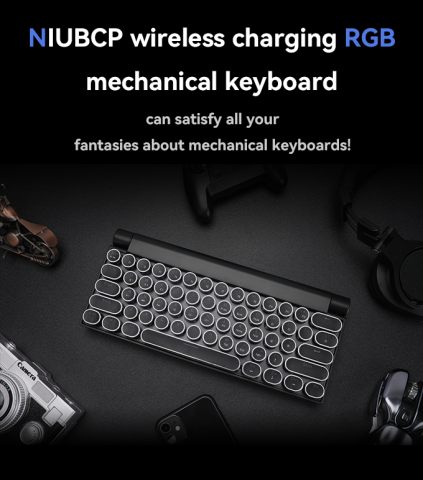 Chinese-based computer hardware manufacturer, NIUBCP, is proud to introduce the NIUBCP Mechanical Keyboard with Wireless Charger, 19 Backlight Effects, and 3 Connections.
It's time to free yourself from the cable and switch to a wireless keyboard. A wireless solution does away with unnecessary desk clutter while still giving you options and flexibility in features—what better incentive for ditching that crummy keyboard that came with your computer? This is where NIUBCP comes in with its innovative mechanical keyboard.
NIUBCP is compact in design. The perfect combination of 61 keys provides the user with complete functions, visual experience, and user experience all in one. It not only has all the functions of a 60% layout mechanical keyboard, such as hot swap, 3 connection modes (2.4G, Bluetooth, wired), RGB backlight (even 19 backlight modes), etc., but also has a breakthrough design of translucent keycaps and wireless charger stand, making the keyboard glow cooler and make your use more convenient.
NIUBCP is on a mission to introduce its inventions on the largest possible scale to improve the standards of life and develop technology, which is the foundation of present-day civilization. The company's keyboard is designed like a typewriter, making the appearance more retro and simple and the touch more comfortable. This is complemented by a 15W wireless charging stand.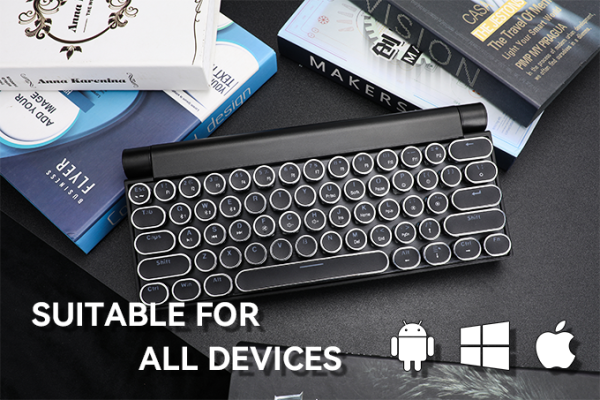 "You don't need to bring another data cable; just put your mobile phone or tablet on the stand to complete the charging. Get ready to experience the perfect keyboard experience to take your gaming and work routine to the next level," said the CEO of NIUBCP.
The stand has a 270° adjustable angle to allow you to adjust to a comfortable angle. You can use the wireless charging stand as a mobile phone stand, allowing you to easily enjoy multi-device offices or entertainment. You can also turn off the wireless charging function to save power if you don't need to charge.
Additionally, one can connect up to 5 devices via Bluetooth, 2.4G USB, and Type-C. It easily connects seamlessly with the phone, laptop, or tablet. Connect wirelessly with up to 5 devices at once and easily switch between devices for efficient multitasking and speedy performance. NIUBCP is not just a keyboard; it's the paramount productivity tool for your daily work!
One of the most exciting features of NIUBCP is that it's 100% compatible with multiple operating systems. Perfectly suitable for macOS, Windows, iOS, as well as Android. You can switch between Mac and Windows OS effortlessly with a user-friendly typing experience.
To get an in-depth look at the fascinating NIUBCP Mechanical Keyboard, check out the company's page on Kickstarter
Media Contact
Company Name: NIUBCP
Contact Person: Andy
Email: Send Email
Country: China
Website: https://www.kickstarter.com/projects/293795380/niubcp-mechanical-keyboard-wireless-charger-and-3-connection?ref=dhvtoy&token=e906e080