Niepce Inc is Offering a Global Collection of Affordable Street, Tech, Urban, and Casual Clothing with Fast Shipping in the United States
The US-based online store provides a curated collection of streetwear, techwear, urban, and casual clothing for people to look trendy and stylish without breaking the bank or compromising on quality
Online fashion marketplaces are the latest trend in ecommerce with hundreds of celebrity-backed fashion brands and millions of independent designers joining the fray to get their clothing line sold online. People looking for quality clothing no longer need to visit physical stores as these online platforms offer easy, convenient, and cost-effective shopping. With so many goods and designs on the market, consumers have a hard time knowing what is good quality and who to trust.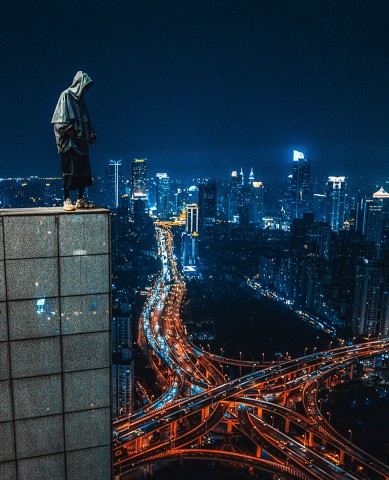 This is what led to the creation of the online store, Niepce Inc. The company offers a carefully curated collection of streetwear, techwear, Japanese style, and urban clothing—including both vintage and modern looks. Online shoppers can conveniently shop these brands and enjoy an affordable lineup of products. Niepce Inc. does due diligence to ensure that only the best and quality products are featured in the store.
"At Niepce Inc., we believe that fashion is ever-changing and that we should always be at the forefront of trends and styles," explained Matthew Zhou, Founder of Niepce Inc. "Our store offers a massive curation of fashion clothing from streetwear to techwear, urban clothing, Japanese-styled clothing, and other wear. We want to give people interested in these clothing styles the best items so they can enjoy the confidence that comes with looking good."
Niepce Inc. is a standout in its service provision, and one of the store's strengths is its ability to provide super-fast delivery services throughout the United States. The store offers shipping speeds that are tailored to allow customers in the USA receive their orders in 2-4 days after placing their order. Along with this, Niepce Inc. also has the option for customers who love to purchase products on Amazon to buy products through Amazon prime options for even faster shipping speeds and guaranteed money back and satisfaction of quality. Shoppers can also buy Niepce Inc products on Etsy, eBay, and Walmart.
Clothing brands and designers that want to reach the growing number of shoppers who follow the brand can contact Niepce and request to get their products featured. Niepce has created a partnership and affiliate program where individuals can earn an income via the platform. The store will provide each partner with a discount code and referral link that they can give to anyone. Whenever someone uses the discount code, Niepce will pay them a 15% commission on the sale.
To shop on Niepce Inc., please visit www.niepceinc.com.
About Niepce Inc.
Niepce Inc. is a clothing store based in the United States that runs on the goal of bringing international underground clothing brands into the hands of street fashion enthusiasts, techwear lovers, fans of anime, and lovers of international culture. Every year, Niepce's scouting partners find small to mid-sized brands throughout East Asia, Russia, South Asia, and South America to partner and retail to individual customers. The company aims to give customers easy access to clothing from small underground brands as well as provide these brands a way to become more well known internationally.
Media Contact
Company Name: Niepce Inc
Contact Person: Matthew Zhou
Email: Send Email
Phone: 909-240-9603
Address:14266 Valley Blvd, Unit C
City: La Puente
State: CA, 91746
Country: United States
Website: https://niepceinc.com/