Topcoder and SafetyWing Partner to Offer Access to Global Health Insurance to Freelancers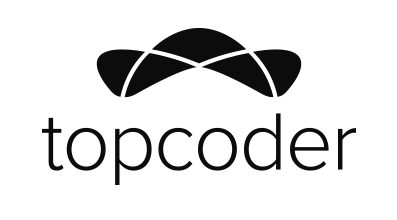 Topcoder is the world's leading open talent platform for developers, designers, and data scientists.
New York, USA – August 18, 2022 – Topcoder, the world's leading open talent platform for developers, designers, data scientists, and SafetyWing, a fully remote company building a global social safety net, announced a partnership today that will offer comprehensive health insurance to Topcoder's global freelance community.
The workplace is changing rapidly. Remote work is on the rise and, as of 2022, freelancers represented more than a third of the world's workforce. Those trends continue to accelerate. Due to rising costs and lack of access, many freelancers go uninsured. Through their partnership, Topcoder and SafetyWing hope to meet the needs of the changing workforce by providing a comprehensive health plan that is available anywhere in the world. As industry leaders, both companies recognize the importance of responding swiftly to workers' rapidly changing needs and caring for the freelance community.
Topcoder will now offer SafetyWing's Remote Health product to its global community of freelancers. With this partnership, the Topcoder community will be equipped with a unique offering on SafetyWing's Remote Health product. There will be a simple sign-up process with no requirement for health checks, the product is offered with a 50% discount and the approval process is fast and simple.
"This is a proud moment for me. As a community first organization, we're always looking for ways to enhance our member experience. By partnering with SafetyWing, our community will now have the opportunity to purchase health insurance, which supports our mission of helping freelancers thrive. I'm honored to be a part of this community and continually practice what we preach," said Jessie D'Amato Ford, Head of Community, Topcoder.
Sondre Rasch, co-founder and CEO of Safetywing said: "SafetyWing was launched because we've seen first-hand that there is no global infrastructure to support freelancers and remote workers. Remote work is one of the greatest paradigm shifts of our generation, but this revolution is only in its beginning. In order to ensure equal opportunities we believe everyone should have access to a global social safety net. Our partnership with Topcoder, a company clearly dedicated to the social sustainability of its freelancers, is an important stepping stone in that direction."
About Topcoder
Topcoder is a crowdsourcing company with an open global community of designers, developers, data scientists, and competitive programmers. Topcoder pays community members for their work on the projects and sells community services to corporate, mid-size, and small-business clients. To learn more, follow us @Topcoder and visit www.Topcoder.com/community/safetywing
About SafetyWing
Launched in 2018, SafetyWing's vision is to build a global social safety net, making equal opportunities and freedom for everyone attainable worldwide. Their first product, Nomad Insurance, is a global travel medical insurance which quickly experienced massive growth as it was the first insurance product specifically tailored to digital nomads working outside of their home country. In 2020 SafetyWing launched Remote Health, a fully fledged health insurance product for remote teams and entrepreneurs – giving global companies a flexible solution which, in a market first, allows employees to access comprehensive health insurance that works in any country they're stationed in. The need for the product is obvious: Since last year, it has grown almost 10x.
Founded in 2018 by CTO Sarah Sandnes, COO Hans Nyvold Kjellby, and CEO Sondre Rasch, SafetyWing is headquartered in San Francisco, California, but has a 100+ team of fully remote workers based all over the world.
Media Contacts:
Dorian Yanez
Topcoder
[email protected]
Sondre Rasch, co-founder and CEO
[email protected]
+16503084056
Stefan Heggelund, Head of Communications
[email protected]
+47 92098521
SafetyWing's PR team:
[email protected]
+44 (0)203 137 9270
Media Contact
Company Name: Topcoder
Contact Person: Dorian Yanez
Email: Send Email
Country: United States
Website: https://www.topcoder.com/