Jonathan P. Groth, Founder, and Owner of the Groth Law Firm, Interviewed on the Influential Entrepreneurs Podcast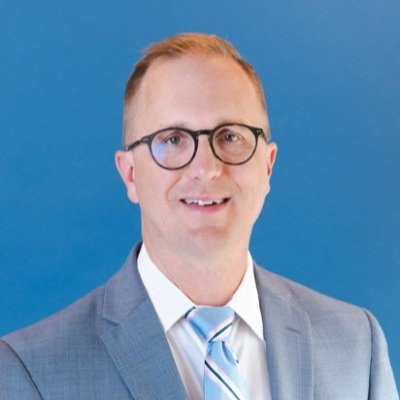 Jonathan P. Groth discusses how his law firm helps obtain justice for victims of personal injuries.
Listen to the interview on the Business Innovators Radio Network:
https://businessinnovatorsradio.com/interview-with-attorney-jonathan-p-groth-founder-and-owner-of-the-groth-law-firm/
Non-economic damages are often referred to as general damages and include pain and suffering, loss of companionship, inconvenience, and loss of consortium. General damages are usually available to those who suffer from long-term injuries sustained in an accident.
Punitive damages are only awarded to punish a defendant for grossly negligent or intentional actions. A drunk driver that causes an accident might have to pay punitive damages. Someone who kidnaps you with an intent to harm you might have to pay punitive damages in a civil lawsuit and any criminal penalties the criminal court might order.
Groth explained, "Your circumstances dictate what kind of damages you might collect in a personal injury lawsuit. Economic damages are often referred to as special ones, including those with a price attached. Special damages might include past and future medical costs, past and future lost wages, funeral and burial expenses, and replacement of personal property—including vehicles—damaged in the accident."
People get injured in all types of situations, and many of those situations are the fault of another person or product. When someone or something else causes a person an injury, they are legally entitled to collect compensation for their medical bills and other inconveniences, depending on the circumstances of the accident. In fact, they could collect three types of damages: (1) economic, (2) non-economic, and (3) punitive. Of course, this depends on the type of injury and the defendant's actions—the at-fault person or company.
That's where the victim will need the help of a Wisconsin personal injury lawyer like the Groth Law Firm. Based in Milwaukee, they can help determine who may have contributed to a person's injuries and seek compensation on their behalf.
Client Christine from Fond Du Lac, Wisconsin says: "Thank you Attorney Jonathan Groth, I sure appreciate the settlement you were able to get me for our snowmobile accident. You were very helpful, friendly, and efficient on getting us the information we needed. I am glad and proud that I chose you and your team to represent me!!! Thank you from the bottom of my heart!"
Video Link: https://www.youtube.com/embed/5DGlRVr9Ppc
About Jonathan P. Groth
Groth Law helps injured victims locally with its car crash and "single event" practice. Internationally, Groth Law helps victims suffering injuries from Vaccine Administration in the U.S. Court of Federal Claims. In all regards, Mr. Groth devotes his time and resources to helping innocent accident victims, and their families find the justice they seek after suffering an injury or loss caused by another party's negligence or wrongdoing.
Handling all types of personal injury and wrongful death claims, Mr. Groth advocates strongly on behalf of those adversely affected by automobile and motorcycle accidents, trucking accidents, defective products, dangerous property conditions, animal attacks, nursing home abuse, and bicycle and pedestrian accidents. Throughout the course of his career, he has recovered millions of dollars on behalf of those he serves, earning his membership to both the Million Dollar Advocates Forum and the Multi-Million Dollar Advocates Forum alongside being named a Rising Star, a SuperLawyer, receiving a superb 10 on Avvo, and being named one of the Top 100 Trial Lawyers in Wisconsin by the National Trial Lawyers Association.
Jon is active in the legal community, teaching other attorneys about the intricacies of personal injury law. He's a member of the American Bar Association, State Bar of Wisconsin, and the American Association of Justice.
Besides being a personal injury attorney, Jon has taught at Cardinal Stritch University and is a father to three kids. When there's a spare moment to be had, Jon indulges in outdoor activities such and running or skiing, and he and his wife often volunteer at church, coach sports and drive the "Groth taxi" for their boys.
Learn More: https://grothlawfirm.com/
Media Contact
Company Name: Marketing Huddle, LLC
Contact Person: Mike Saunders, MBA
Email: Send Email
Phone: 888-467-6374
Country: United States
Website: https://www.AuthorityPositioningCoach.com