Interstate Services Group Offers New Power Washing Service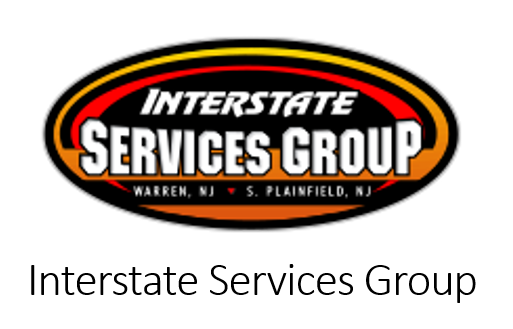 New Jersey – May 29, 2022 – Interstate Services Group has just expanded its service catalogue with its power washing service. With this offering, the service has now expanded across the state of New Jersey.
Whether you need low-pressure or high-pressure power washing service, Interstate Services Group will provide it for you. Our power washing crew is dedicated to providing you affordable pressure washing services, whether you are a home or a business. Typically, low-pressure pressure washing is the ideal way to clean porous brick, vinyl, and wood surfaces. For harder surfaces such as a concrete driveway or porch, or metal surface, high-pressure power washing works best. You can reach out our team to consult if you are unsure which one is right for you. They adjust their services to clean off both painted and stained cedar shakes, aluminum, vinyl, patios, vinyl fences, composite decks, and wood.
We also offer professional roof washing services. In addition to improving the curb appeal of your roof, it removes harmful agents such as mold, moss, and black algae – all of which can cause your roof to wear and tear prematurely, compromising its quality terribly. Our roof washing will maintain the cleanliness and beautiful original state of your roof. The team uses eco-friendly cleaning products with the best cleaning techniques, all at an affordable price!
If you want commercial cleaning services in NJ, you can get those at Interstate Services Group as well. We service manufacturing plants, offices, and warehouses. You can hire us for one time cleaning or repeat routine cleaning services. Our professional cleaning services will leave your property spick and span, with healthier air quality to breath in. Industrial cleaning processes, equipment and chemicals are very different from those used for domestic purposes. The equipment is typically larger, chemicals have higher concentration, and processes are more intensive.
You can also try our façade cleaning services. These are originally part of our building and masonry restoration services. It is an effective and careful approach that restores the façade of every building to its original finish, avoiding further destruction. Whether it is private, public, industrial, or commercial property, Interstate Services Group can restore the façade of all types of properties. We make structural repairs and mortar joint treatments as well during the entire process.
The Interstate Services Group also provides professional mold remediation in NJ area. If you see the first signs and spots of mold growing in your property, don't wait until it's too late. The mold is terrible for your breathing, and destroys the surface it is on if you let it stay too long. Call a professional mold remediator such as Interstate to get rid of it for you NOW!
About Interstate Services Group
Interstate Services Group offers power and pressure washing, contracting and waterproofing to residential, industrial and commercial clients. Thanks to our service, craftsmanship and skill, we have gained a solid repute among our loyal clients.
Media Contact
Company Name: Interstate Services Group
Contact Person: Deo Bove
Email: Send Email
Country: United States
Website: https://interstateservicesgroup.com/