Entrepreneur and Bestselling Author Releases Children's Book to Help Families Navigate Health Conditions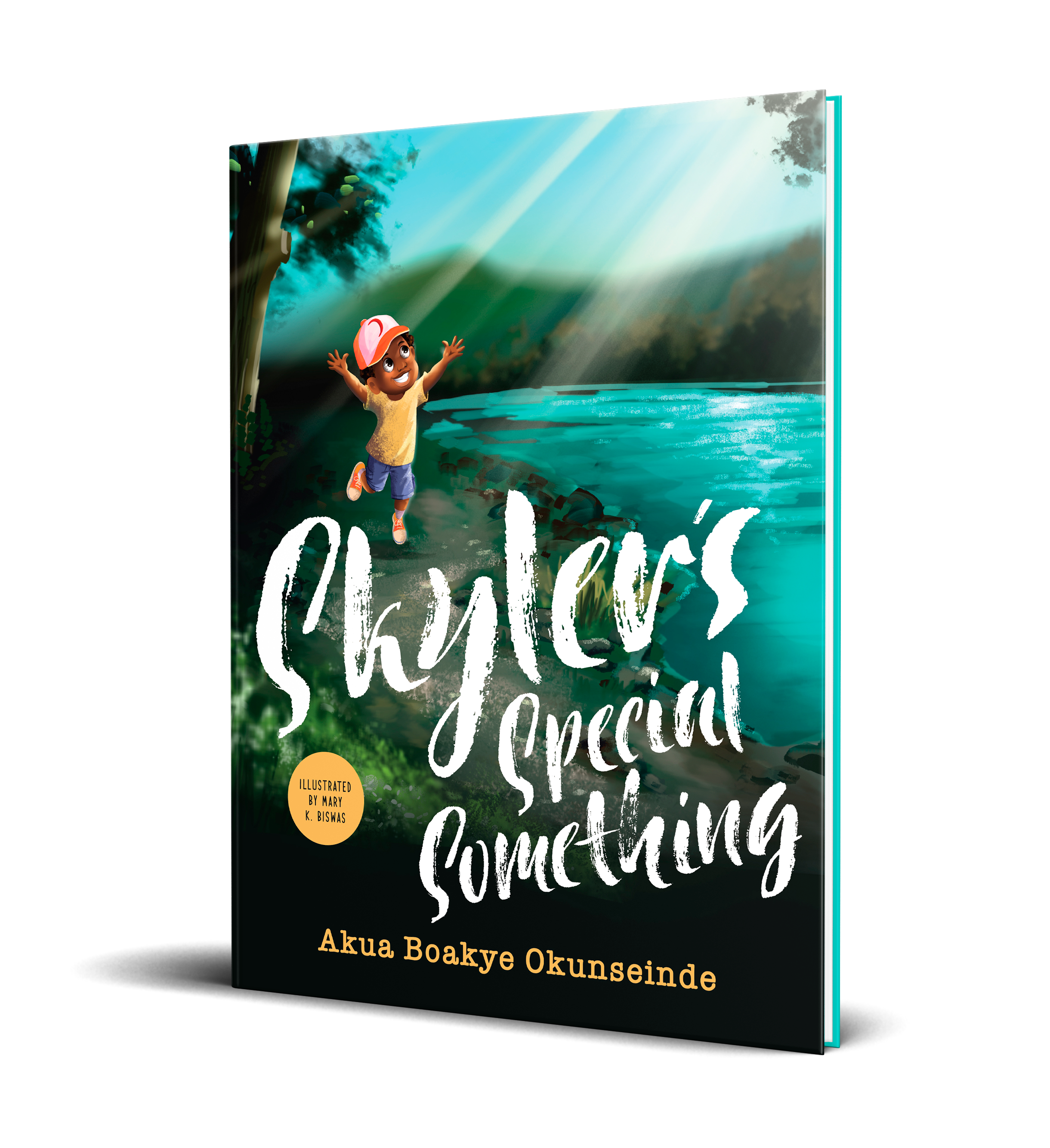 A new health diagnosis can be confusing, cause anxiety, and raise a lot of questions, especially for kids. To empower children and parents to openly discuss special health conditions and give them hope for a bright, healthy, and happy future, Akua Boakye Okunseinde has released Skyler's Special Something.
Haworth, NJ – June 22, 2022 – In Skyler's Special Something, bestselling author and entrepreneur Akua Boakye Okunseinde starts a conversation that can aid parents and caregivers in explaining the unexplainable to their children. Through this captivating story inspired by Okunseinde's son's journey with sickle cell disease, readers will be educated and equipped to face the condition with far less angst. This endearing tale, told through the eyes of young Skylar, shows how a parent's willingness to patiently field their child's questions and educate them on their condition will allow them to grow more confident.
"When the doctor told us that you have sickle cell disease, it made us feel like we had been uniquely chosen, too. Because while all parents have to take special care of their babies, we knew we had to be extra cautious and careful to make sure you stayed safe and healthy."
Addressing what can be a frightening topic in a way that children of all ages can understand, Skyler's Special Something makes young readers feel unique and hopeful that despite their diagnosis, they, too, have a bright future ahead of them. By the end of this inspirational book, children will find themselves encouraged by Skylar and reminded that they, too, have their parents and a team of doctors and nurses on their side.
Skyler's Special Something will empower parents and caregivers to have open conversations about sickle disease with their children. "Many scientists around the world are working hard to discover ways to make you, and all the people around the world with sickle cell disease, feel better forever."
Akua Boakye Okunseinde has been inspired to help children and families navigate special health conditions ever since her own son was diagnosed with sickle cell disease while she was eighteen weeks pregnant. Akua earned her Bachelor of Arts in economics and political science at Tufts University and her Master of Business Administration in marketing and entrepreneurship at Columbia Business School. She resides in New Jersey with her husband and her two young sons.
Published by Publish Your Gift®, Skyler's Special Something is now available for purchase.
Media Contact
Company Name: Purposely Created Publishing Group
Contact Person: Shani McIlwain
Email: Send Email
Phone: (888) 949-6228
Country: United States
Website: www.publishyourgift.com