Darriel Roy – The Journalist inspiring millions with The Darriel Roy Show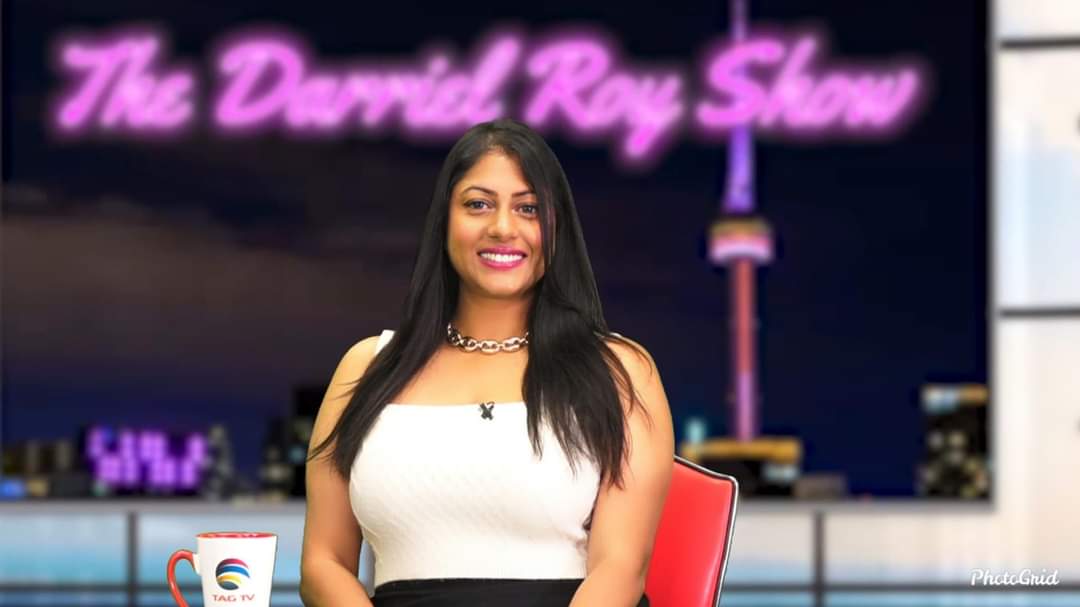 Here's an exclusive interview with Celebrity journalist, Darriel Roy.
Darriel Roy is a popular TV Host & celebrity Journalist. She currently hosts, "The Darriel Roy Show," which features celebrities & entrepreneurs who share their inspirational stories on achieving success. In this exclusive interview, she talks about her journey, challenges she faced along the way, how she overcame them, and her future plans.
Q) It's an honor to speak with you today. Why don't you give us some details about you and your story? How did you get to where you are today?
A) My career began after I graduated from Broadcast Journalism. After graduation, I moved to Arizona to look for a job in broadcasting. I did get a great job offer at a local NBC news station but unfortunately, a visa issue kept me from taking up the position. Shortly after, I hosted/produced an event called Dare to Dream where I featured media personalities from Rogers TV, CTV, and City TV to speak to a live audience about their experience of overcoming obstacles to get into the media industry. The event was a huge success and aired on Rogers TV Toronto and Peel. I was then offered my own TV show on Rogers TV, which resulted in the creation of On The Scene Network (OTSN), a web series with a celebrity and philanthropy spin. Through hosting the show, I was able to interview The Prime Minister of Canada, Justin Trudeau, James Franco, Alec Baldwin, Snoop Dogg, Ed Sheeran, Ryan Reynolds, Rachel McAdams & more. Today, I host my own show, "The Darriel Roy Show.' The show airs on Apple TV, Roku, Amazon Fire TV & all android boxes internationally on TAG TV. The show is also available on I Heart Media, Apple, Spotify & Google Podcasts. Since its inception, celebrity guests include musical artist, Sean Paul, Shaggy, Suzanne Somers, Priyanka Chopra Jonas, Jillian Michaels, Grant Cardone, Netflix founder – Marc Randolph, Russell Peters, Lennox Lewis, Kat Von D, Bianca Andreescu, Paul Anka, Black Eyed Peas member – Apl De Ap, Lil Jon, Nicky Jam, etc.
Q) I'm sure your success has not come easily. What challenges have you had to overcome along the way?
A) As with anyone trying to be successful, failure is inevitable. I have definitely received my fair share of NO's in my career however it's never stopped me from going after my dreams. Also, being a millennial woman, who enjoys dressing up and using social media handles, this comes with its share of opinions and critique. I've never really let the opinion of others get to me long term. Of course, I am human, and it might bother me temporarily, but like any challenge, it only motivates and drives me to work harder and get better. I've been fortunate in my career, where many people who have underestimated me have seen me grow and hustle over the years and have applauded me for it. I am a big believer that you have to earn people's trust and respect, so for anyone out there who ever feels underestimated, use it as fuel to feel better. This is how you make non-believers – believers.
Q) Let's talk about the work you do. What do you specialize in and why should someone work with you over the competition?
A) I currently host my own show called, "The Darriel Roy Show.' My show showcases celebrities, athletes, musicians, entrepreneurs who share their path to success. The goal of the show is to showcase brands and insights that help you to live your best life. My show is aired on Apple TV, Roku, Amazon Fire TV & all android boxes internationally on TAG TV. I specialize in interviewing, hosting and content creation as a social media influencer. I stand out from the rest because my brand is about inspiring and motivating people. The brands that work with me know that when they work with me they will receive quality content and that they can trust in the reputable portfolio of work that I've built over the years.
Q) What's next for you?
A) In 2022 and the years to come, I want to grow my own brand. To take my show on an international level, write books, become a motivational guru — the sky's the limit! I've always seen myself being "the next generation Oprah" — inspiring people, being a business mogul, and using my platform to educate, inspire and motivate the world. I haven't met or interviewed Oprah yet so universe, make this happen in 2022!
Q) Finally, how can people connect with you if they want to learn more?
A) You can find me across social media (Instagram, Facebook, Twitter) at @OfficialDarriel – my website is https://www.darrielroy.com.
Media Contact
Company Name: The Darriel Roy Show
Contact Person: PR Team
Email: Send Email
Country: Canada
Website: www.darrielroy.com