RAS Infotech CEO Akram Khazi Celebrates 50th Birthday with Office Festivities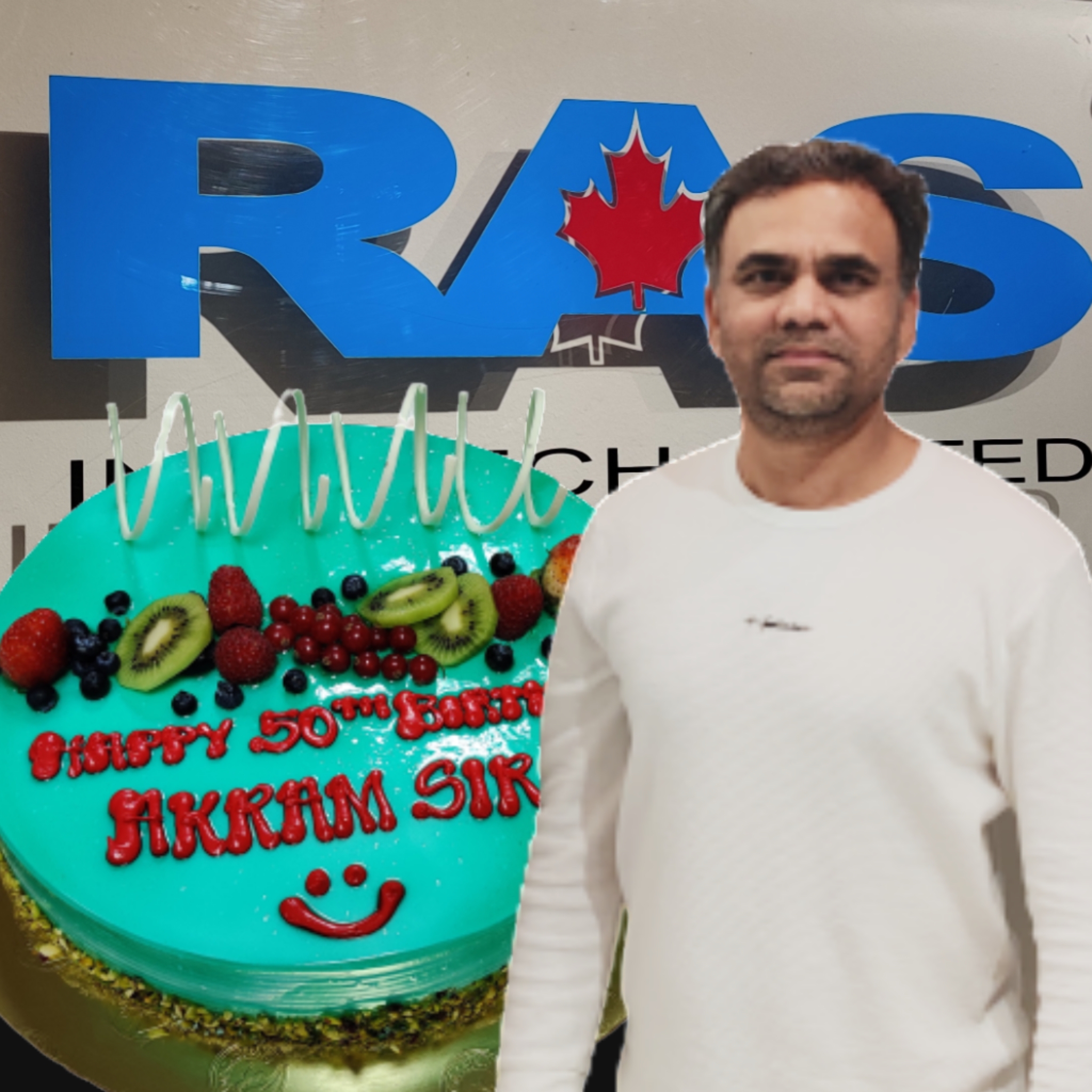 January 4, 2021 – The team at Cybersecurity company, Ras Infotech, had a historic day recently when its CEO, Akram Khazi, celebrated his 50th birthday in office. Mr. Akram has gracefully lived through five decades, during which he has built and guided RAS Infotech to its present global reach. This is a long and fruitful association that deserves wide acclaim and recognition.
December 28 came alive at RAS Infotech offices as colleagues wished Mr. Akram well on his birthday, followed by a Grand party from Mr. Akram. It was revealed that the WhatsApp group of RAS Infotech buzzed with wishes and positivity with bountiful cheers and festivities.
Touched by the show of love and appreciation from his team, Mr. Akram shared a heartfelt message where he said, "Thank you RAS Family for all your wishes, and indeed you have made my day. 40 percent and more of my life have been spent in RAS. I am so looking forward to adding value to your time here. Have a wonderful day ahead."
RAS Infotech is a value-added distribution company for Cybersecurity products and solutions based in Dubai (United Arab Emirates). The company is fondly remembered for the quality of its services to businesses in the Middle East Region, North Africa, India, and surrounding countries.
RAS Infotech is instrumental in observing security gaps and vulnerabilities through various assessment procedures, as well as vulnerability assessment & penetration testing using its in-house expertise. The team helps clients identify security breaches in their IT infrastructure by proactively challenging security controls, people, and processes with its SaaS-based security validation software as well.
Mr. Akram has been associated with the company since its inception. He has spent over two decades in the organization, offering cybersecurity products and solutions to clients, partners, and resellers around the UAE. His dedication and focus have attracted admiration from many. It is generally rare to see individuals working with such passion and focus.
RAS Infotech wishes Mr. Akram a happy 2022, long life, and many more years of happy and productive work to come.
For more information, please visit: www.RasInfotech-Dubai.com
Media Contact
Company Name: Ras Infotech
Contact Person: Media Relations
Email: Send Email
Country: United Arab Emirates
Website: https://www.rasinfotech-dubai.com/