Hangzhou handmade tofu opens online store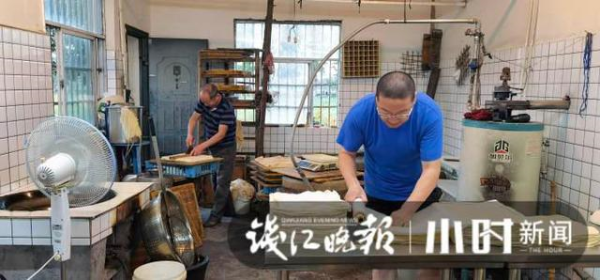 Chen Rongbing (L) and his son make tofu at their workshop in Hualian village, Sandun town, Xihu district. [Photo/thehour.cn]
Rongbing Tofu Store, a renowned tofu maker in Hangzhou, capital city of East China's Zhejiang province, has recently opened an online store.
Anyone who has tasted Rongbing tofu in Sandun town, Xihu district is familiar with the tofu store and can tell its exact address.
Chen's daughter-in-law Yu Youqin sells their packaged tofu and bean curd products in front of their workshop. [Photo/thehour.cn]
Chen Rongbing, 68, owner of the tofu store, has made tofu for more than 40 years. Utilizing traditional handicraft skills, Chen makes the tofu free of antiseptics and taste tender, with a light fragrance of soybean.
In 2020, Chen's tofu making skill was listed among the intangible cultural heritage items in Xihu district in 2020.
"Making tofu by hand has many steps, including soaking soybeans, grinding them, boiling soybean powder, and finally brining it," said Chen. "Different brine concentrations can produce different kinds of bean curd products, such as soft tofu, dried bean curd, and fried bean curd."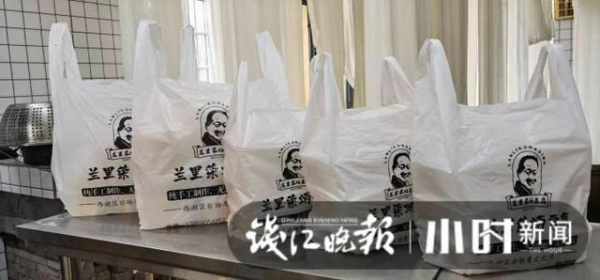 Chen's tofu and bean curd products are put in bags emblazoned with newly-designed trademarks waiting to be delivered to their orderers. [Photo/thehour.cn]
Earlier this year, Chen's daughter-in-law Yu Youqin decided to open a store on WeChat, a messaging app and also an e-commerce platform, to make it easier for regular customers to make purchases that can be delivered to them and to attract more customers.
Yu also designed a trademark to distinguish their products from other tofu and bean curd products.
Media Contact
Company Name: The Information Office of Hangzhou Municipal Government
Contact Person: Cai Jingwen
Email: Send Email
Phone: 0510-68559077
Country: China
Website: http://www.ehangzhou.gov.cn/