Ayokunle Akinbode is Committed to Giving Back to the Community
In this fast-moving and money-mongering world, rarely a successful business leader finds time to look beyond the core activities. But Ayokunle Akinbode made an exception.
Even after mastering the art of producing and running several first-rate businesses, Ayokunle Akinbode is passionate about helping others.
Hotwire group is a development, tourism, hospitality, entertainment, lifestyle, and charity company based in Abuja, Nigeria. It owns Moscow Underground, a thriving nightclub in Abuja, booming restaurants, Chow by Moscow, Bustle, and one of Nigeria's most creative space, Tiki Cultures. The group also owns Hotwire Media that provides strategy and execution services for domestic and international digital media companies.
"The essence of life lies in helping others. With so many people who are less fortunate than us, we cannot be happy without doing something for them. At HWP Group, Our philosophy is to make dreams true in life. Founded in 2014, we are managing stellar businesses in several diverse but complementary fields. We have over 400 employees in the greater Abuja area and more than 35,000 customers. The businesses we do provide entertainment to the community. We believe in maintaining professional standards, hard work, honesty & integrity, and empowering others," stated Ayokunle Akinbode, the co-founder of the HWP Group.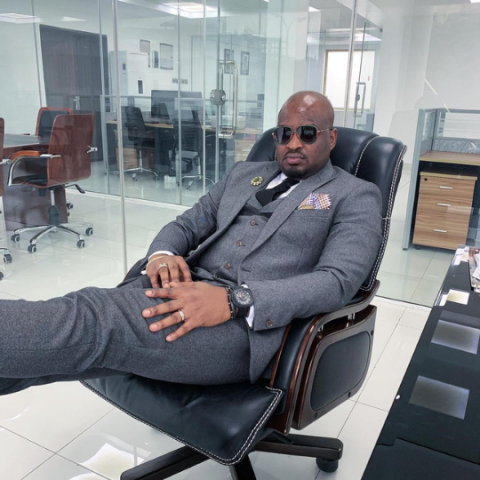 "We have a mission to leading media, entertainment, and hospitality sector in Nigeria by 2025. The Hotwire Media Company, a subsidiary of HWP Group, has started working in the digital media landscape. We believe in continuous evolvement for gaining admiration and respect from all concerned. While we always look forward to the growth of our business, we never deny our past. Backed by our pledge to help the community, we have started Hotwire Foundation. It currently runs an Eye Care Reach-Out program in Ondo State, Nigeria, for the poor, needy, and indigent patients," he further added.
Ayokunle Akinbode is an entrepreneur with an intense spirit. The company also provides extraordinary services to the local community and beyond that. Because of his stint in the food and entertainment landscape, Ayokunle Akinbode has played a pivotal role in developing the local food sector. He has also sponsored businesses in his community with locally produced ingredients. His ambition to deliver the highest quality services is sure to take the company on the trajectory of success.
Visit https://hwp-grp.com/ for more information.
Media Contact
Company Name: SEVA MEDIA
Contact Person: Media Relations
Email: Send Email
Phone: +234 903 000 2315
Country: Nigeria
Website: sevamagazine.com