Global Wheat Flour Market to Reach 411 Million Tons by 2024 | CAGR 1.2% – IMARCGroup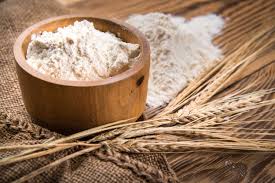 Global Wheat Flour Market to Reach 411 Million Tons by 2024, Driven by Food Fortification Initiatives – IMARCGroup
According to IMARC Group, the global wheat flour market size reached 385 Million Tons in 2018, growing at a CAGR of 1.3% during 2011-2018.
According to the latest report by IMARC Group, titled "Wheat Flour Market: Global Industry Trends, Share, Size, Growth, Opportunity and Forecast 2019-2024", the market size reached 385 Million Tons in 2018, growing at a CAGR of 1.3% during 2011-2018. Wheat flour is one of the most popular ingredients used in the food and beverage industry. Produced by grinding whole wheat grain kernels into a fine powder, wheat flour forms a viscoelastic dough when mixed with water. It is a rich source of gluten protein that provides strength and elasticity to the dough and texture to baked products. Other than this, it offers carbohydrates, fiber, protein, and various vitamins and minerals like selenium, manganese, phosphorus, copper, and folate. Owing to the nutritional content, it provides multiple health benefits, such as lowering cholesterol levels, controlling obesity, improving metabolism and regulating blood sugar levels.
Browse full report with detailed TOC and list of figures and tables: https://www.imarcgroup.com/wheat-flour-market
Global Wheat Flour Market Trends:
Over the past few years, the wheat cultivation system has been facing constraints such as poor soil health, climatic fluctuations and increased risk of an epidemic outbreak. Due to this, researchers are introducing advanced technologies in modern agriculture to further develop precise toolsets like nanopesticides, nanosensors, nanofertilizers, nanoherbicides and smart delivery systems. The intervention of nanotechnology in wheat farming is expected to have a major impact on the growth of the market. Besides the food processing industry, the use of wheat flour has been gaining traction in non-food applications including the production of paper, bioplastics, adhesives, and shampoos and conditioners. Moreover, several initiatives are being taken across the globe to encourage food fortification as a measure to reduce the instances of malnutrition. For example, in Pakistan, the Food Fortification Programme (FFP) has been introduced for promoting the addition of vitamins and minerals to edible oils and wheat flour, which will help in providing proper nutrition. Looking forward, the market volume is expected to reach 411 Million Tons by 2024, at a projected CAGR of around 1.2% during 2019-2024.
Market Summary:
Breakup by Type:
Based on the type, the market has been segmented into all-purpose, semolina, whole-wheat, fine wheat and bread flour. Amongst these, all-purpose and whole-wheat flour are the most popular product types.
Request For Free Sample Pdf Copy @ https://www.imarcgroup.com/wheat-flour-market/requestsample
Breakup by End-Use:
The report has analyzed the market according to the end use, which primarily includes food use, feed use and biofuel. Amongst these, wheat flour is majorly used in the food industry.
Breakup by Distribution Channel:
On the basis of the distribution channel, the market has been segregated into supermarkets and hypermarkets, independent retailers, convenience stores, specialty stores, and online. Currently, supermarkets and hypermarkets are the largest segment.
Regional Insights
On a regional basis, China represents the biggest market for wheat flour, accounting for the majority of the market share. This can be attributed to its rising use for the production of snacks and bakery products. Some of the other major regions include India, the European Union, Turkey and the United States.
Competitive Landsacpe:
The competitive landscape of the market has also been examined with some of the key players being Wudeli Flour Mill Group, Ardent Mills LLC, Archer Daniels Midland Company, General Mills, Inc., Allied Pinnacle Pty Limited, Manildra Milling Pvt Ltd, Acarsan Flour Mills, Korfez Flour Mills, George Weston Foods Limited, and Hodgson Mill, Inc.
Browse related reports
Global Pea Protein Market: Share, Size, Growth, Opportunity and Forecast 2019-2024: https://www.imarcgroup.com/pea-protein-market
Global Soy Food Market: Share, Size, Growth, Opportunity and Forecast 2019-2024: https://www.imarcgroup.com/soy-food-market
About Us
IMARC Group is a leading market research company that offers management strategy and market research worldwide. We partner with clients in all sectors and regions to identify their highest-value opportunities, address their most critical challenges, and transform their businesses.
IMARC's information products include major market, scientific, economic and technological developments for business leaders in pharmaceutical, industrial, and high technology organizations. Market forecasts and industry analysis for biotechnology, advanced materials, pharmaceuticals, food and beverage, travel and tourism, nanotechnology and novel processing methods are at the top of the company's expertise.
Media Contact
Company Name: IMARC Group
Contact Person: Richard Lewis
Email: Send Email
Phone: 6317911145
Address:309 2nd St
City: Brooklyn
State: New York
Country: United States
Website: www.imarcgroup.com