Mahaton Self-Cleaning Bottle launches on Kickstarter
Featuring an originally artistic design and wireless charging, Mahaton offers a water bottle that automatically self-cleans, keeping itself sterilized and water purified all the time and on-the-go
City Cambridge, USA – A touch-based self-cleaning bottle that eliminate 99.99% of bacteria in only 90 seconds is being launched today on Kickstarter. Developed by Mahaton LLC, Mahaton Self-Cleaning Bottle uses UV-LED deep UV disinfection technology to keep both the thermos sterilized and the water it carries pure.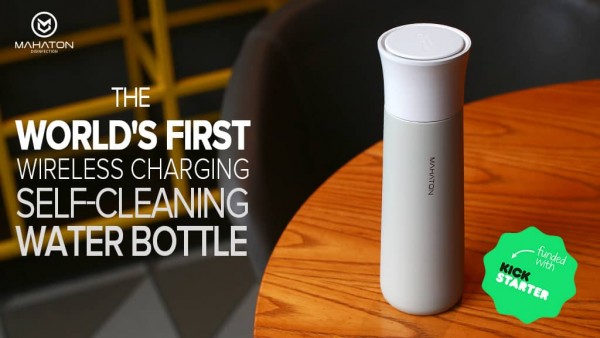 Using advanced Silicon Valley disinfection LED, and with FDA, CE and SGS certifications, "We have placed the UV-LED deep UV disinfection technology that was first used by NASA to sterilize space gloves and allow astronauts at the service of white-collar busy professionals, business travelers, and even parents who want a safe way to provide fresh and clean water to their babies at all times," Tony, founder of Mahaton said.
The safety and sustainability of the bottle are two of its main features. Mahaton Self-Cleaning Bottle is a non-toxic UV- C LED disinfection thermos that does not release any kind of harmful chemical substance. The integrity of the water is fully kept while it is in this container, which is also odorless and does not require constant washing. "Mahaton Self-Cleaning Bottle uses green and chemical free disinfection technology so that it is as safe for people as it is for our planet, and, by letting people entirely avoid bottled water, is also causing a very positive impact on the environment", Tony added.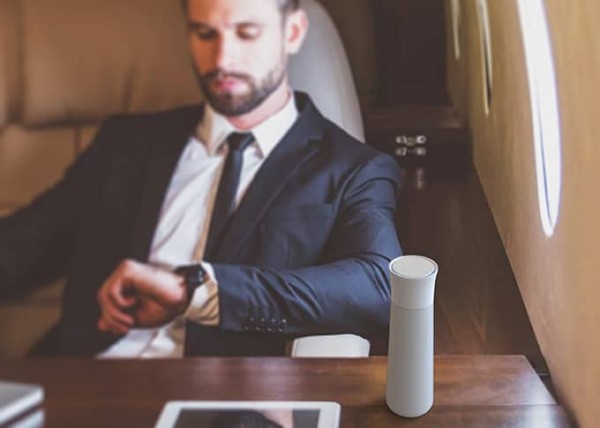 Two other key features of the device that help to set it aside from competitors are its unique design and the wireless charging experience it offers. "This is a personal item, so we had to make it beautiful and original. We designed it inspired by modern architecture, with beautifully simple and smooth lines. At the same time, it didn't make sense for such a sophisticated item not to include a wireless charging feature, so we added that as well," Tony further detailed.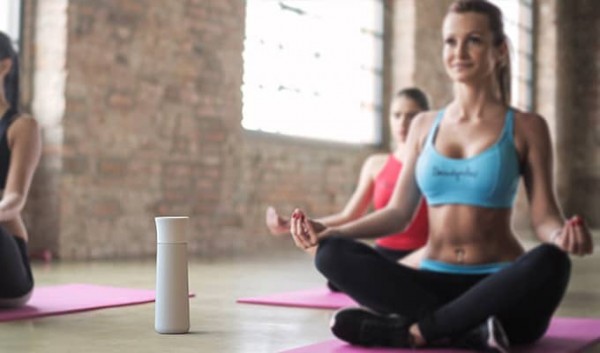 Mahaton Self-Cleaning Bottle campaign on Kickstarter at "https://www.kickstarter.com/projects/995799020/mahaton-bottle-i-wireless-chargingandwater-purification-in-one?ref=e4ko8l" is seeking to raise $10,000 to fund the large-scale production of the device. Backers who support the campaign gain early and discounted access to the thermos.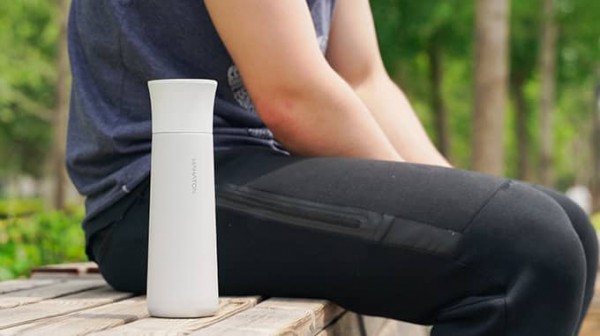 Mahaton Disinfection works with the least UV-C LED sterilization technology. Incubated at the IDEA Venture of Northeastern University in Boston, USA, the company mainly develops innovative and chemical free disinfection products for families and individuals. Mahaton found by Northeastern University alumni, director of an emerging semiconductor manufacturer in Silicon Valley and the designer who won Red Dot, IF and IDEA design awards. The company is formed by one of the earliest engineer teams in the world to develop UV-C LED technology-based consumer products. Mahaton's vision is to use the technological innovation to improve people's living environment.
Media Contact
Company Name: Mahaton LLC
Contact Person: Ashley
Email: Send Email
Phone: +1617-642-0527
Country: United States
Website: https://bit.ly/2GOOnbB