SUMMER MUST-SEE 'ADOLESCENCE' STARRING INDIA EISLEY
How far would you fall for love?
Los Angeles, CA – July 5, 2019 – A teenager from an abusive household falls in love with a free-spirited runaway that leads him into the fast-lane lifestyle of drugs and addiction, which threatens to destroy him.
From Director Ashley Davis (Black Beauty) and Winterstone Productions, ADOLESCENCE is a jarring, drug-fueled love story. Inspired by true events in the life of lead actor, Mickey River (Unfriended, Hoot), ADOLESCENCE is a raw exploration of the universal teenage struggle with dysfunctional families and drug addiction.
"The amazing ensemble of ADOLESCENCE was masterfully directed and produced by Ashley Avis, having her audience fully inundated and gripped to their seats the entire descent. Prepare for an unsettling dive into the world of dysfunctional coming-of age and try not to come out of this journey unscathed, jaded, or addicted yourself," wrote Entertainment and Sports Today.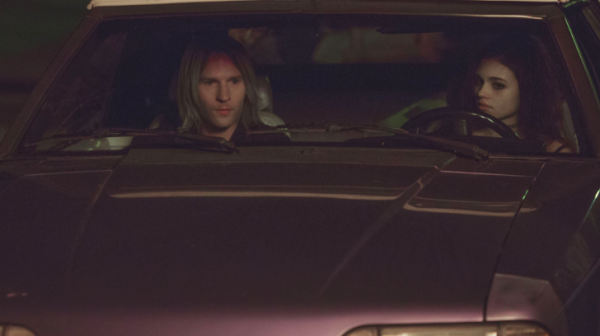 ADOLESCENCE follows 17-year-olds, Adam (Mickey River) and best friend Keith (Romeo Miller), who are just weeks shy of graduating senior year of high school. Urging Adam to overcome his shyness and amp-up his girl-game, Adam finally stumbles upon the enigmatic Alice (India Eisley), utterly captivated by the free-spirited runaway. Sinking into the darkness of a co-dependent relationship, Alice eases Adam's emotional pain from his broken household by introducing him to the lifestyle of parties, drugs and addiction. However, what Adam doesn't come to realize until he is in way too deep, Alice isn't all that she appears to be. Will Adam's fast-lane lifestyle of addiction destroy him? Or will he be able to get clean and save the love of his life?
"Each performance in ADOLESCENCE is worthy of acclaim, especially from its young leads. Mickey River (who also wrote the story) is emotional and raw as Adam, and shines as a lead role. India Eisley proves she is an electric screen presence, and is captivating as Alice. Romeo Miller, Tommy Flanagan, and Elisabeth Röhm all round out an impressive supporting cast. Everyone brings something to the table, and the film is better for it," wrote The Cinema Soloist.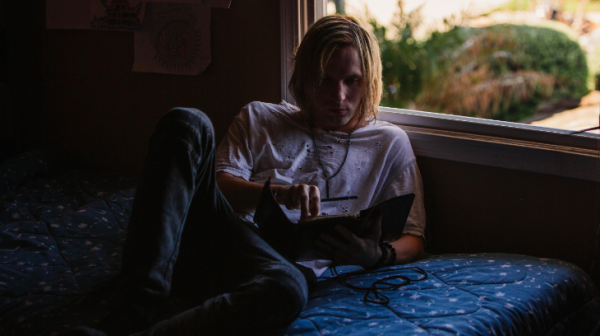 Featuring original music from Zac Brown Band member, John Driskell Hopkins, ADOLESCENCE also features Paige Wood and Steven Dies of The Peach Kings, Peter French of Leaf Hound (UK) and Romeo Miller (aka 'Lil Romeo').
Coming to New York soon for the film's East Coast premiere, watch the latest exclusive Dances With Films (DWF) red carpet interviews with the cast and crew here: https://lrmonline.com/news/adolescence-interviews/.
"While the ending of ADOLESCENCE is no fairy tale, it's optimistic and sobering. It teaches us that you can turn your life back around, and that love is something that doesn't allow the other to suffer. Entertaining and thought provoking, ADOLESCENCE is worth the watch this summer," wrote The Cinema Soloist.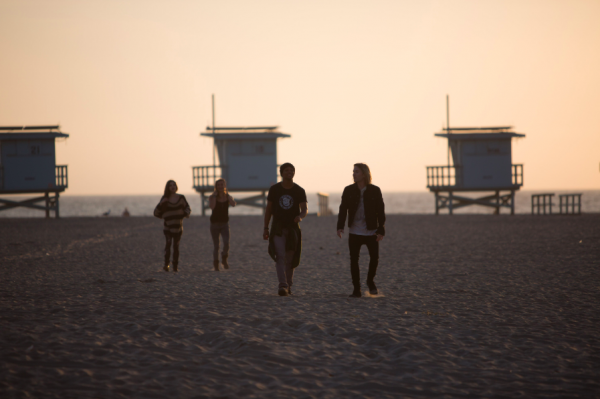 ADOLESCENCE is now streaming on various digital streaming platforms (Amazon, iTunes, Hoopla, DirecTV, AT&T, FlixFling, inDemand, Vimeo on Demand, Vudu, XBOX, Sony, Google Play, Fandango and Sling/Dish).
Alongside Mickey River stars India Eisley (Secret Life of the American Teenager), multi-award-winner and nominated Romeo Miller (Empire, Honey, Romeo!), Tommy Flanagan (Alien vs. Predator, Gladiator, Sin City, Guardians of the Galaxy) and Elisabeth Rohm (American Hustle, Joy, Jane the Virgin). The star-studded cast continues with two-time nominated Jere Burns (Justified, I'm Dying Up Here, The Incredibles 2), Michael Milford (Little Rituals, The Vault), and Ever Carradine (The Handmaid's Tale, Shameless, 24).
For press inquiries, please contact [email protected]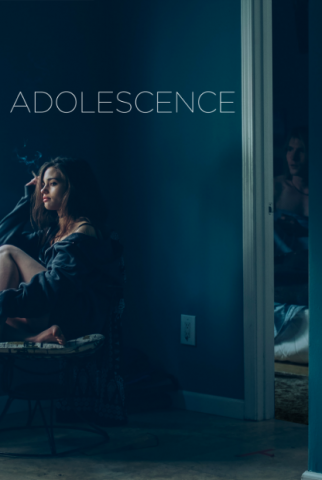 ADOLESCENCE (2018, 106 min.) Directed by Ashley Avis. Story: Mickey River and Cal Barnes. Screenplay: Cal Barnes, Mickey River, Chris Rossi, Ashley Avis. Produced by: Edward Winters and Larry Hummel. Edited by: Paul Kieran. Cinematographer: Garrett O'Brien. Original music: Peter Gregson. USA, English. Winterstone Productions, TriCoast Entertainment, North of Two.
Producers: Winterstone Productions.
About North of Two: North of Two is a motion picture development, production, and distribution company that specializes in independent film production and theatrical & digital releasing. The company is based in Los Angeles, California.
About TriCoast Entertainment:
TriCoast Entertainment is a premium Domestic Distributor, representing the best of US and international films: in theaters, on VOD, on DVD and TV. Sister company to TriCoast Worldwide and TriCoast Studios, the company is located at the TriCoast Studio facility in Culver City, Los Angeles.
Founded by: Strathford Hamilton and Marcy Levitas Hamilton.
Media Contact
Company Name: TriCoast Entertainment
Contact Person: Jenna Wilen
Email: Send Email
Phone: 3104587707
Address:11124 Washington Blvd.
City: Culver City
State: California
Country: United States
Website: http://www.tricoastworldwide.com