Jean Mpi just published A 60-day Devotional to Help Unlock Your God-given Potential titled "Grow by Design"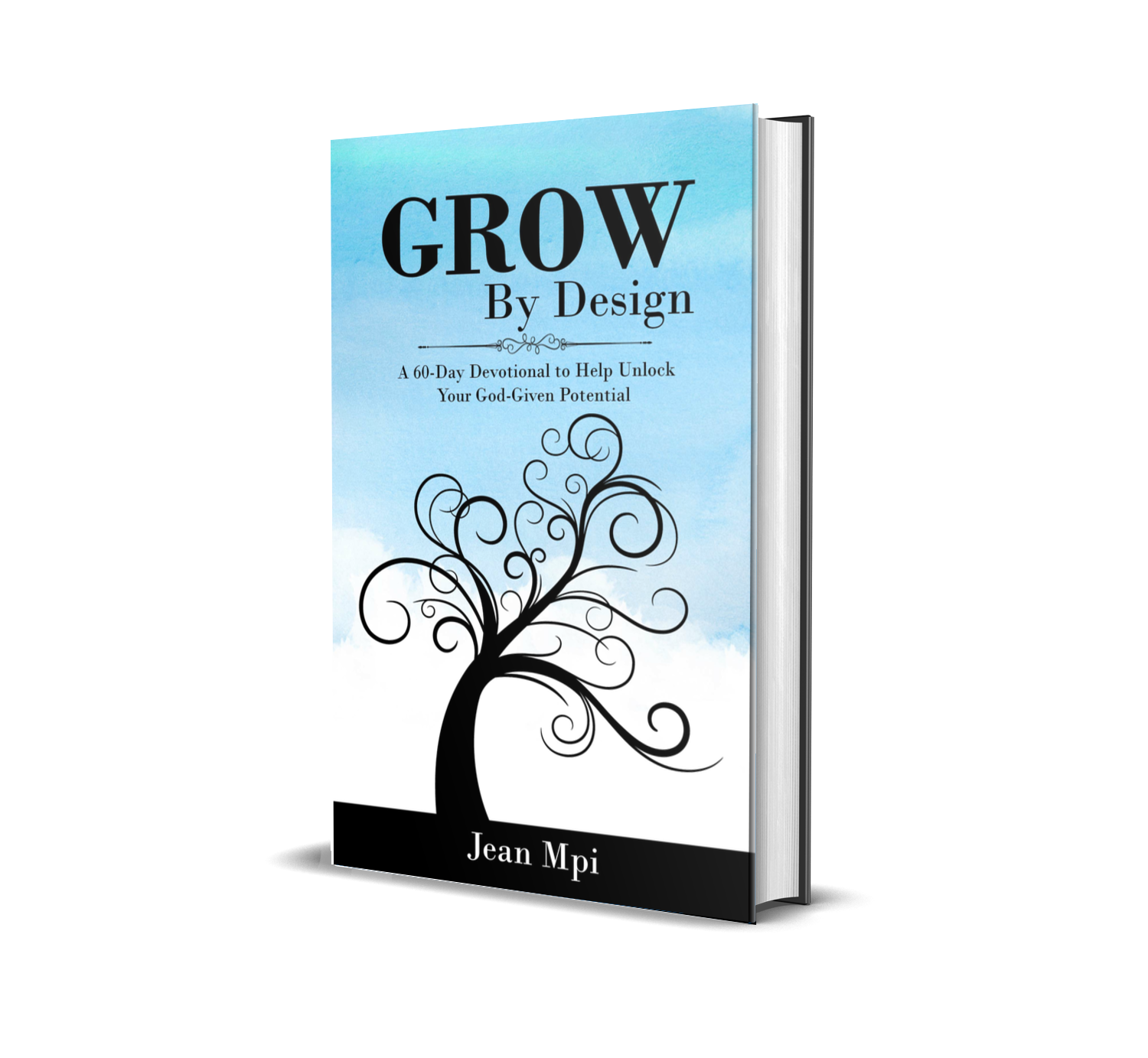 CHICAGO, Ill. – Kharis Publishing today announces the release of"Grow by Design: A 60-day Devotional to Help Unlock Your God-given Potential" (ISBN: 978-1637461396) by Jean Mpi, the secret sauce to becoming all that you were created to be.
Do you want to become all that you were created to be?
Every person has been endowed with gifts, ideas, and abilities to bless the world. "Grow by Design" is a 60-day devotional that will help you discover and unlock your God-given potential. This easy-to-read devotional provides uplifting and motivational content for your morning routine, quiet time, or study group. "Grow by Design" contains practical wisdom from the Bible for:
§ personal and spiritual growth
§ developing your mindset,
§ time management,
§ achieving goals,
§ overcoming tough times
…and more.
Each day there is a prayer/affirmation, suggested further study and an action point to help you put the teaching into practice.
Video Link: https://www.youtube.com/embed/LzJmtGL_Wks
"Grow by Design" is published by Kharis Publishing and is now available wherever books are sold, including Amazon: https://www.amazon.com/dp/1637461399/
Retailers and other agencies may order copies from Ingram Content Group or through the publisher (ISBN: 978-1637461396): https://kharispublishing.com/kp/product/grow-by-design/
Jean Mpi has been helping people unlock their potential for over a decade through her practical and uplifting teaching. She lives in Windsor, UK and is also an experienced commercial lawyer in England & Wales.
About Kharis Publishing:
Kharis Publishing, an imprint of Kharis Media LLC, is a leading Christian and inspirational book publisher based in Aurora, Chicago metropolitan area, Illinois. Our mission is two-fold: 1. Provide an innovative publishing platform for professionals, Christians, pastors, workplace leaders to tell their story and share in a book form what God has put in their hearts, with a focus on under-represented writers (including women and first-time authors); 2. Equip orphans in developing countries with literacy tools. That is why, for each book sold, the publisher channels some of the proceeds into providing books and computers to orphanages in developing countries so that these kids may learn to read, dream, and grow. For a limited time, Kharis Publishing is accepting unsolicited queries for nonfiction (Christian, self-help, memoirs, business, health and wellness) from qualified leaders, professionals, pastors, and ministers.
Learn more at: https://kharispublishing.com/
Media Contact
Company Name: Kharis Media LLC
Contact Person: Rufus Philip
Email: Send Email
Phone: (630) 423-6309
City: Aurora, Chicago
State: IL
Country: United States
Website: https://kharispublishing.com/kp/product/grow-by-design/