E-Jay Mills Drops A New Single Titled Subconscious
Talented singer-songwriter and music producer, E-Jay Mills, announces the release of his new record titled "Subconscious"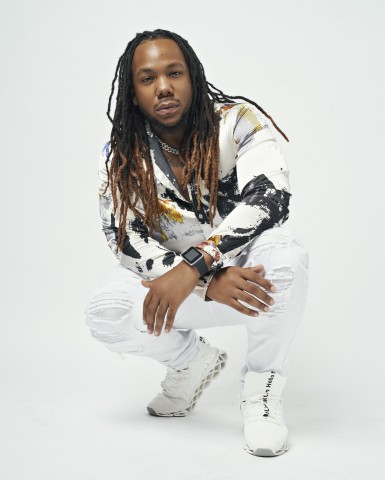 E-Jay Mills has again delivered another masterpiece with the release of a new song titled Subconscious, as he continues in the pursuit of challenging the status quo in the music industry by redefining what it means to be an independent artist. Popularly regarded as his generation's "Prince" or "Rick James," E-Jay has carved a niche as a multi-genre artist and exceptional singer-songwriter with amazing producer abilities. E-Jay Mills brought his diversity, creativity, and ingenuity to the fore in creating the new single.
The universality of music has been leveraged over the decades by creatives to reach millions of people and drive conversations in different parts of the world. However, indie artists have not particularly had it easy due to the seeming lack of the needed resources to push their craft and reach their target audience. However, E-Jay Mills seems to be changing the narrative, with his authenticity standing him out and endearing his style to a diverse listening audience.
The Georgia-based act who came into the limelight in 2009 after winning at the world-famous Apollo Theater, has honed his skills as a singer and songwriter over the years, with his exposure to a range of genres as a child influencing his work as an artist. E-Jay started singing at an early age, taking home first-place songwriting trophies by the third grade. The passion for music has grown exponentially, manifesting in all aspects, as E-Jay creates a brand that changes the face of entertainment.
E-Jay will be looking to surpass the feats achieved with his two successful independent albums, 'Who is E-Jay Mills' (2015), and 'Unbroken' (2019), as he drops Subconscious. The Copiague native offers his mastery of Pop, R&B, Gospel, and other genres to deliver an exceptional listening experience, creating an entertaining yet thought-provoking song with a feel-good vibe in Subconscious.
Subconscious will be available on all major digital streaming platforms on 19th January, 2023 for lovers of good music in different parts of the world.
For more about Subconscious and the plethora of works from E-Jay Mills, visit – https://ejaymills.com. E-Jay Mills also has a growing online fanbase of passionate listeners across social media, including Twitter, YouTube, and Instagram.
Media Contact
Contact Person: E-Jay Mills
Email: Send Email
Country: United States
Website: https://ejaymills.com