Networkship Expand Their Fulfillment E-Commerce Solutions to Enhance User Experience
Providers of order fulfillment for eCommerce businesses, Networkship, continue to upgrade their offering to meet the needs of clients amid rave reviews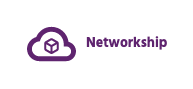 Pedro Diaz and the rest of the team of forward-thinking professionals at Networkship are leaving no stone unturned in helping retailers survive the dynamic and increasingly competitive eCommerce space as the order fulfillment providers continue to upgrade and expand their services. Networkship has grown to become one of the leading names in cloud-based logistics solutions, with more than 1,200 eCommerce business partners and a 99.5% success rate in order fulfillment.
"In order to survive in the competitive and ever-changing eCommerce space, retailers must think outside the box for ways to cut costs while still maintaining customer excellence. Using third-party logistics and fulfillment is a great way for smaller vendors to compete with mega-markets like Amazon, without sacrificing the values that helped them get started. Networkship offers a powerful logistics platform and distribution chain that allows companies to save overhead, save shipping, save time and money…all while retaining their flexibility and growth goals." – Pedro Diaz, CEO of Networkship.
A report by Expert Market Research stated that the global logistics market size hit $9,525.1 billion in 2021. It also projected the market size to reach $13,326.3 billion by 2027, as the global online retail sector grows tremendously with technological advancements facilitating more competent operations. However, eCommerce businesses still struggle with their fulfillment needs, especially as regards flexibility and overhead costs. Consequently, Networkship has been particularly helpful over the years, using technology-based 3PL party logistics to meet the growing and diverse needs of online retailers.
Networkship stands out for the comprehensiveness of the solutions offered as well as the unique combination of relative affordability with quality service delivery. The all-inclusive solution from Networkship includes the acceptance of goods in bulk from wholesale suppliers, automatically processing orders, choosing the proper inventory, and packaging the orders before eventually shipping to customers. Networkship also allows clients to integrate their online store import their orders, then send information to and from their customers as needed.
The categories of services offered by Networkship are Fulfillment Services, Amazon Support, Drop Shipping, Return Support, and virtual US address.
For more information about Networkship LLC and the top-notch tech-driven fulfillment and logistics solutions from the company, visit – https://networkshipusa.com/.
Media Contact
Company Name: Networkship LLC
Contact Person: Customer Support
Email: Send Email
Phone: (800) 341-8146
Address:1101 Brickell Ave South Tower, 8th Floor Ste 12
City: Miami
State: FL 33131
Country: United States
Website: https://networkshipusa.com/