Chloe Polo To Officially Launch With A Selection Of Over 2000 Unique Pieces

Innovative jewellery subscription service, Chloe Polo, announces its official launch with the introduction of more than 2000 pieces and monthly addition to the offerings.
Chloe Polo looks set to challenge the status quo in the jewellery industry as the UK's first Jewellery Subscription Box provider focusing purely on subscriptions announces its official launch. The jewellery subscription service aims to help women accentuate their beauty and recently announced its launch with over 2000 exceptional pieces. The Jewellery BOX Pre-launch is only limited to 200 spaces until the public launch in 2023, providing women with premium quality jewellery worth over £200.
A report published by Grand View Research put the size of the global market at over $249 billion in 2021, with a projection that it will reach $518 billion by 2030. One of the major challenges faced by women and other jewellery enthusiasts worldwide is the generic nature of pieces from a majority of companies. The situation is not particularly different in the United Kingdom, which is where Chloe Polo is looking to make a difference as a jewellery subscription box provider, the first of its kind to focus purely on subscriptions.
Chloe Polo offers a wide collection of premium quality, carefully crafted jewellery pieces and accessories for women. The brand stands out for offering a combination of quality and relative affordability, with each item handpicked and concealed in eco-friendly packaging. Chloe Polo has an amazing collection available in different packages to suit the needs and budget of customers. The packages include £35 a month for five pieces (Necklace, Earrings, Rings and Bracelet) and £30 a month for three. Chloe Polo also provides annual plans for subscribers at £360 for five pieces and £240 for three.
The UK jewellery subscription service is launching with over 2000 pieces, with limited spaces and access gift for early birds. There are also plans to add new items as well as styles and trends every month, all made from non-tarnish, waterproof materials. Chloe Polo currently has three collections – GoldBOX (18k gold plated stainless steel, 18k gold plated 925 sterling silver), SilverBOX (18k white gold 925 sterling silver, silver sterling silver) and TreasureBOX, which includes a mixture of the two. Each box has an RRP of up to £200.
In addition to getting exclusive jewellery pieces, subscribers also enjoy access to different reward programs that include amazing offers, personalised gifts and curated experiences. There are also plans to work with top independent jewellery brands in the UK in 2023 for further collections.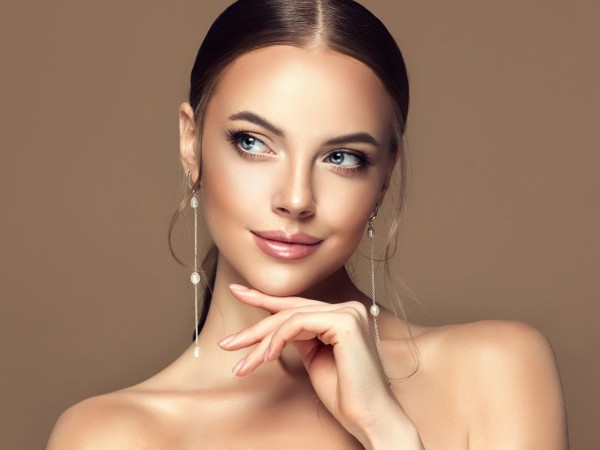 For further information about the Chloe Polo brand, the soon-to-be-launched subscription service, and to join the community of women who enjoy jewellery and are looking to grow their collection affordable, without compromising on the quality, visit – https://chloepolo.co.uk/.
Media Contact
Company Name: Chloe Polo
Email: Send Email
Country: United Kingdom
Website: https://chloepolo.co.uk/