OnlineBookClub's creator, Scott Hughes, pledges to donate all proceeds from book release party to charity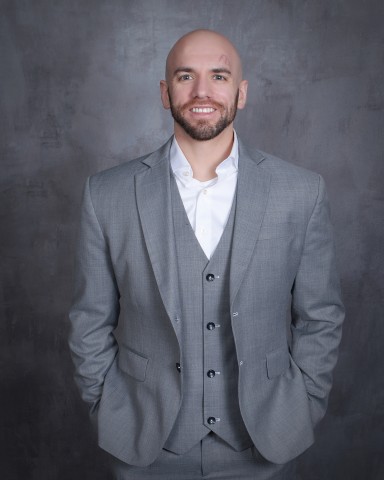 Bestselling Author, and successful Entrepreneur, Scott Hughes, has announced he will be donating 100% of the ticket sales from his upcoming book release party to charity.
Winston Churchill once said: "We make a living by what we get. We make a life by what we give". Indeed, there could be no definition of a successful life that does not include service to others. Scott Hughes has tasted success and selflessly wants others to have a share of his success too.
Scott revealed the total donation amount will be at least several thousand dollars. Speaking about the upcoming donation on his facebook page, Scott notified his friends and followers to tag their favorite charity organizations in the comments section: "Friends, please tag your favorite charity in the comments. If you know the director of the charity or a representative from the charity, please tag them too, so they can more easily get in touch with me," he declared.
For the requirements, Scott notes that the charity must be registered as a 501(c)(3) charity in the USA. Additionally, priority will be given to charities that can, and will send an official representative to the book release party in Connecticut to make a short speech and accept the donation check. The book release is tentatively planned to happen on October 14th in or near Manchester, Connecticut.
He subsequently urged his followers to share the post to help spread the word because it's a great opportunity for charitable organizations to easily get a big check.
Scott Hughes is not new to charitable causes and donations. On November 18th, 2021, Scott showed the selfless and noble part of his personality by sleeping outside in his backyard on a cold November night in Connecticut as a fundraiser to help homeless youth. The fundraiser raised over $1,500, which was donated directly to the charity Covenant House. Details of this event were posted on Scott's Social Media Pages.
Additionally, Scott Hughes's company, OnlineBookClub, donated over $1,000 to help build a new playground at a Buckley elementary school in Manchester, Connecticut.
Scott Hughes' OnlineBookClub has been a blessing to many book lovers online. The digital platform has gained acclaim for its exciting features and services, including free books, daily contests, discussions, and more. "OnlineBookClub.org is a bibliophile's heaven and the best site for booklovers. With the options of different genres of books, you can forget reality and immerse yourself with stories. And it is free to use! What's not to love?? You'll never be out of the loop if you join it!" declared a satisfied user.
Media Contact
Company Name: OnlineBookClub
Contact Person: Media Relations
Email: Send Email
Phone: (860) 327-5260
Country: United States
Website: https://onlinebookclub.org/