New novel "The Hidden" by former CIA officer Brian Fairchild is released; a spy thriller set in Africa against the backdrop of the new cold war between the US and China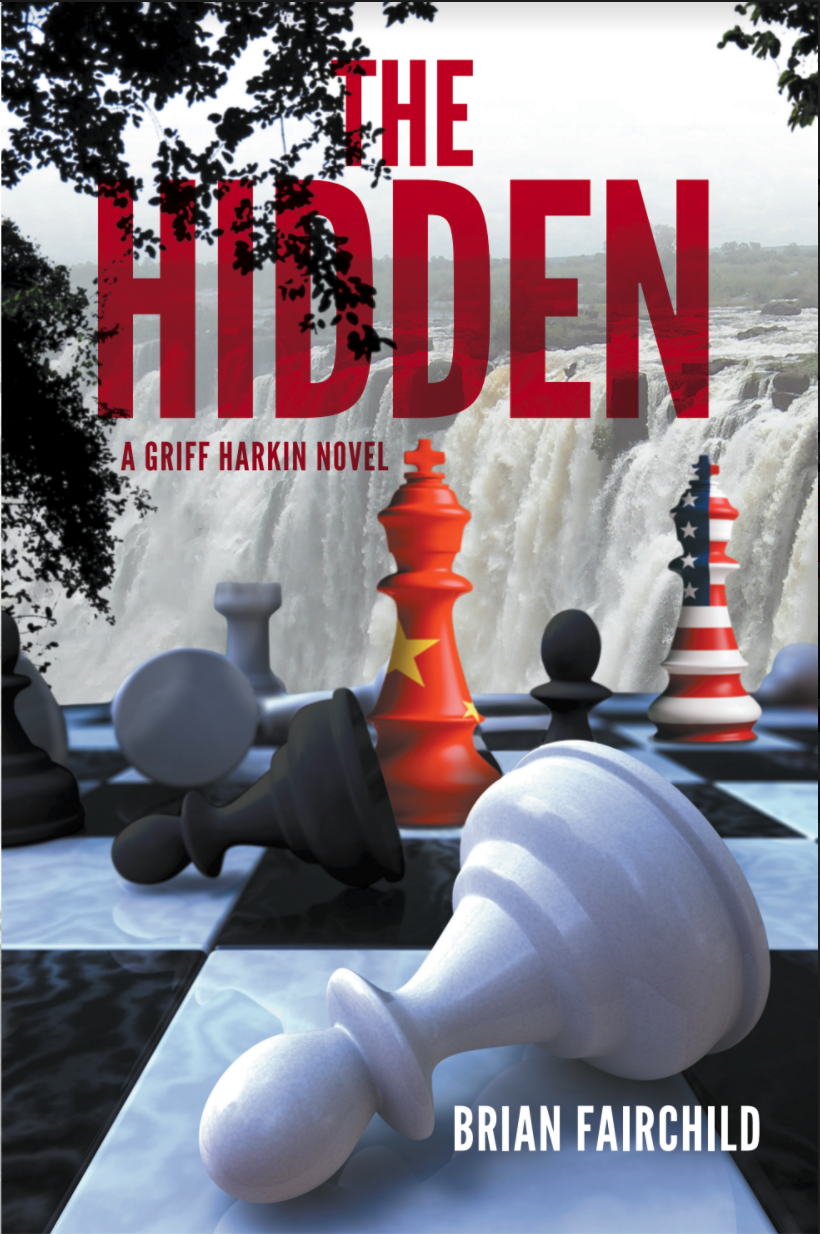 "The Hidden" a 290-page novel by Brian Fairchild has been released worldwide. Dissatisfied with the CIA, the American president creates a new clandestine service staffed only by operatives who can remain hidden below China's radar. Griff Harkin, a 35-year-old former Army paratrooper and combat veteran, is its first recruit. Griff and his team face down a Chinese gang, drone attacks, murderous poachers, Griff's old nemesis from the military, and discover a secret genetic weapons lab deep in the forest.
The author writes from direct experience in the world of espionage and highlights the frightening technology that now confronts all American intelligence officers stationed overseas.
The Hidden (ISBN: 979-8-9852607-0-0) can be purchased through retailers worldwide, including barnesandnoble.com and Amazon. The paperback retails for $15.99. Wholesale orders are available through Ingram.
From the back cover:
In its secret intelligence war against America, China chooses Zambia as the first battleground. Newly minted deep cover spy Griff Harkin recruits his beautiful deaf Zambian girlfriend, a team of rag tag deaf street urchins and his best friend to uncover China's crimes in-country, including a nefarious plot to attack the American mainland. The book highlights the horrific dangers posed by China's AI-enabled surveillance technology and its advanced mastery of biological weapons.
About the author:
Brian Fairchild served as a career CIA case officer for over nineteen years. During and after his years in CIA, he served in Asia, Southeast Asia, Europe, the Arabian peninsula, and Afghanistan. He writes from direct experience. He has testified before congress, taught counterterrorism, worked one-on-one with an Arabian ruler, and served as an advisor to Afghan national police officers. Learn more about the author at BrianFairchildbooks.com.
About Manhattan Book Group:
Manhattan Book Group ("MBG"), located on Broadway in New York City, is a registeredtrade name of Mindstir Media LLC. MBG is widely known as a premier hybrid book publisher. We have combined the best of traditional publishing with the best of self-publishing to provide authors with the "best of both worlds" in a sense.
To learn more about MBG, visit https://www.manhattanbookgroup.com/
Media Contact
Company Name: Manhattan Book Group
Contact Person: Jen McNabney
Email: Send Email
Phone: 212-634-7677
Address:447 Broadway 2nd Floor #354
City: New York
State: New York
Country: United States
Website: https://www.manhattanbookgroup.com/