Flexing with love gives celebrities and influencers better options in the NFT world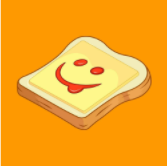 A simple yet inspiring move much the same like it's NFT collection created by a Melbourne family is starting a new trend under the hashtag #flexlove
Across any social media you look at today, there's a slim chance of one not crossing paths with something called Non Fungible Tokens, also known as NFTs, with stories on how they are sold for hundreds of thousands of dollars with even some surpassing prices of houses in the millions.
To the average person, this is not only bizarre but potentially dubious as the question remains, why would someone be willing to pay that amount of money just for a JPG. And the answer can be unraveled if you get to understand what an NFT really is.
An NFT is a verifiable digital art piece and could stand for anything the creator wants it to stand for. It could be part of a limited collection or it could be a one of one (or many) series created by an artist.
The newer NFTs released today are also used just like exclusive membership and rewards cards to gain access to certain things and other utility features that may even give a passive income to the NFT holder predominantly driven by the offspring of the Metaverse.
But if all that sounds too complicated, it is acceptable to just go back to the core understanding of what makes the value of an art piece increase. Put simply, if someone likes the originality of something, they acquire it and collect it. If the artist has made an impact or sadly can no longer create any more of it, the value of the art goes up and most of you can work out why this happens.
Scarcity plays a major role in all of this. However with the low barrier to entry with NFTs, there is a surge of 'money grabbers' and 'dreamers' contributing to an oversaturated sea of options of worthless JPGs. How does one maneuver through this to find an NFT collection that they could relate to and proudly 'flex' its values.
A Gordon Ramsey or a Jamie Oliver type celebrity may not want to be represented with a Bored Ape Yacht Club NFT that has a connotation of it being a party club type NFT. A Cristiano Ronaldo or a Messi may not want to dwell in the history of NFTs and buy into the CryptoPunks as being one of the first NFT collections to ever exist. There are definitely more options, more relatable options, and if you think about it, there is nothing that connects the world and people together better than the power and bond of love.
This is why ToastPunk created the hashtag #flexlove. Celebrities, influencers and everyone else won't just need to flex using the current blue chip NFTs which may not stand for their own individual values.
The NFT era has only just begun and there will be much in the future to be gained by the early adopters as well as the collectors if they can simply cut through all the hype and get to know about NFT projects that can withstand the test of time.
Media Contact
Company Name: ToastPunk
Contact Person: Matthew Ng
Email: Send Email
Country: United States
Website: toastpunk.com