Meet the black British entrepreneur disrupting the world of workplace wellbeing
Lee Chambers is on a mission – after losing the ability to walk in 2014, his recovery forged a desire to bring inclusive, evidence-based and measurable wellbeing to SME's across the UK
Workplace wellbeing is a rapidly growing industry as awareness of its impact on every aspect of a business is becoming increasingly clear. But with this comes significant challenges, as over 50% of SME's don't have a wellbeing strategy helping them to design and structure what they deliver. This often leads to poor choices that are ineffective at best and an organisational risk at worst. As we approach Black History Month, one Black-led business is breaking the mould of what workplace wellbeing can achieve.
This is the reason why the psychologist and entrepreneur launched Essentialise Workplace Wellbeing at the beginning of 2020. Combining his lived experience of relearning to walk and mental health challenges and his industrial experience and academic expertise, he desired to change the narrative. He surveyed hundreds of SME's and found that data, budgets and engagement were often barriers to creating an effective wellbeing programme. Essentialise supports SME's to harness what they currently have that can be utilised and identify what is needed to create a sustainable business case for wellbeing.
By removing the fluffiness from wellbeing and utilising metrics, companies can identify the outcomes desired and design their strategy with this in mind. Through working with Essentialise, businesses are able to measure what is currently working and what needs to evolve, moving wellbeing away from being "the right thing to do" to being "beneficial to both the business and every employee in it".
Even with a robust and effective strategy, delivery still needs to create an effective impact. Essentialise support organisations to achieve this through engaging, bespoke delivery that includes employee participation in design. This identifies industry and culture challenges that, when addressed, engage employees as they feel listened to, valued and appreciated. Delivery is evidence-based, story-driven and skill-focused, meeting employees where they are at and demystifying what wellbeing means to them. There are no fruit bowls or bean bags by default, only wellbeing that is worth investing in and that embeds for long term benefit.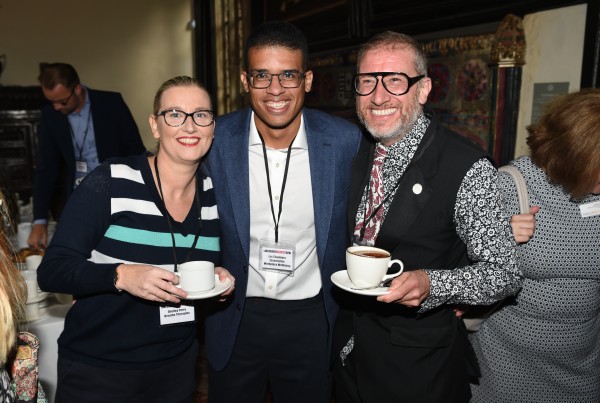 Founder of Essentialise, Lee Chambers, said: "The principle of Essentialise Workplace Wellbeing was to improve wellbeing from both a businesses perspective and an employees experience. As a young black male with Asperger's, I've found it difficult to access wellbeing when I needed it, and seen many others feel it's not for them. And as the owner of a videogame business previously, I struggled to quantify the impact or find quality wellbeing for my team. We are one of only a handful of Black-led workplace wellbeing companies in the UK, and we are incredibly passionate about breaking down the barriers and stigma of wellbeing as being all about privilege, expensive smoothies and VIP retreats."
"At Essentialise we build inclusivity into every process, and work with our clients to do the same. There is no value in applying wellbeing to a toxic culture, so we assist with the process of embedding inclusion and psychological safety. This approach of treating the root cause is what stand for; we don't want organisations wasting their money on wellbeing and thinking that it doesn't work."
The Preston based company are also active when it comes to social impact. Over the past 12 months, they have worked for a number of charities for free, including delivery to two NHS trusts, hosted a positive health radio show for isolated communities, and supported local SEND schools with mentoring and careers advice. They have won a number of accolades, including awards at the UK Enterprise Awards and Greater Manchester Business Awards. Despite losing a number of initial clients due to the first lockdown, they now work with various household names across a range of sectors, including accountancy, retail and law.
Lee Chambers concluded: "The last 18 months have highlighted just how important wellbeing is. And that is why it's so important that it is accessible, inclusive and effective, as we need wellbeing that works more than ever in this period of transition."
FOR MEDIA ENQUIRIES CONTACT:
Lee Chambers Founder of Essentialise Workplace Wellbeing
Email: l[email protected]
Phone: 07912 690856
About Lee Chambers
Lee Chambers is an award-winning psychologist and entrepreneur who resides in Preston with his wife and two children. He has had a diverse career, working in corporate finance, elite sports and local government alongside his businesses PhenomGames and Essentialise.
Lee lost the ability to walk in 2014 after his immune system failed, leaving him hospitalised for a month and taking 11 months to walk a mile unaided, being back on his feet to take his daughter's first steps with her
Lee regularly speaks on issues surrounding social equity and inequality. He is the Director of Wellbeing Lancashire, a social enterprise focusing on health innovation and regional strategy.
About Essentialise Workplace Wellbeing
Essentialise Workplace Wellbeing is a workplace wellbeing strategy and delivery agency for SME's. Based in Preston, they work with a wide range of clients to ensure they spend their wellbeing budgets effectively and provide the most beneficial programme for their employees.
Essentialise launched just before the pandemic and had a challenging first few months. A year later, they are now thriving, with clients including one of the big four, a global job search company and one of the countries biggest gym chains.
Media Contact
Company Name: Press Release UK
Contact Person: Media Relations
Email: Send Email
Phone: 01772 846144
City: Preston
State: Lancashire
Country: United Kingdom
Website: https://www.journalism.co.uk/press-releases/meet-the-black-led-company-shaking-up-the-world-of-workplace-wellbeing/s66/a861990/