New SEO Textbook Promises to be the First of Its Kind for Colleges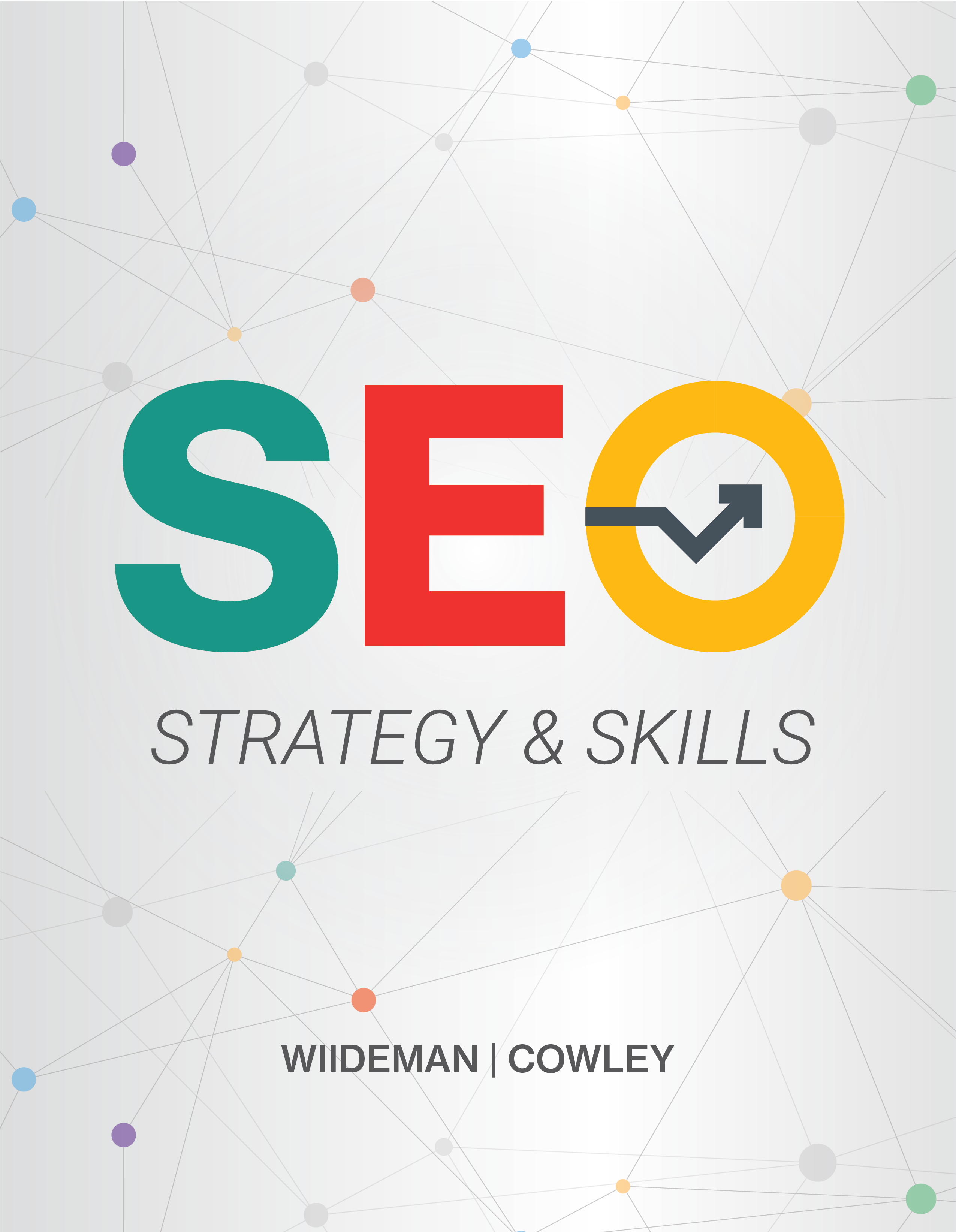 Steve Wiideman, a scientist and practitioner of local and e-commerce search engine optimization and paid-search advertising, and Dr. Scott Cowley, Assistant Professor of Marketing at Western Michigan University, created a new textbook for colleges that is the first of its kind. The book, SEO: Strategy and Skills, is a textbook designed to teach students the fundamentals of SEO.
Wiideman currently works as an adjunct professor at Cal State Fullerton, US San Diego, and Fullerton College, in addition to operating his business, Wiideman Consulting Group. Wiideman teaches a variety of courses in website design, SEO, SEM, and online advertising.
Dr. Scott Cowley has a track record of innovation – creating award-winning projects adopted by 100+ universities, coaching students to multiple national case competition wins, and publishing award-winning digital marketing education research. Prior to becoming a professor, he spent several years as an SEO strategist.
Their new textbook covers topics such as search behavior, search engines, performance indicators, crawlability, user experience, keyword research, site structure and keyword mapping, content optimization, off-page SEO, link building, holistic SEO strategy, local SEO, YouTube SEO, and Amazon SEO.
Steve Wiideman says, "This book incorporates more than 30 combined years of industry experience, carefully curated and condensed into a digestible textbook designed to teach readers the fundamentals of search engine optimization. The textbook features 15 chapters packed with industry knowledge and assignments to familiarize the reader with the material and get them ready for real-world application."
For more information about the textbook, visit stukent.com/higher-ed/seo-strategy-skills/.
Steve Wiideman
Specializing in strategic planning for multi-location and franchise SEO campaigns, Steve Wiideman, of Wiideman Consulting Group, considers himself a scientist and practitioner of local and eCommerce search engine optimization and paid search advertising. Wiideman has played a role in the inbound successes of brands that have included: Disney, Linksys, Belkin, Public Storage, Honda, Skechers, Applebee's, IHOP, Dole, and others, with emphasis on strategy, planning, and campaign oversight.
In 2018, Wiideman won Industry MVP at a popular SEO conference (C3 Searchies) and helped Meineke earn the NatLo Top 30 in Local Marketing by Placeable.
Wiideman and his team have worked with Fortune 500 companies and small start-ups alike for over 22 years. His personal experience ranges from having managed or assisted with large sponsored ads budgets, to turning brick-and-mortar businesses into Internet profit machines using SEO best practices learned while studying under the world's best organic and paid search optimization specialists.
Wiideman conducts online video and in-person presentations at various conferences and tradeshows throughout America on such topics as the history of SEO, link-earning, multi-location ranking factors, pay-per-click advertising, responding to search engine updates, and much more. He also is a frequent panelist at online marketing events and speaks at many California meet-up groups and networking events.
Wiideman designed and teaches the Website Optimization and Strategic Search Engine Marketing online course for California State University Fullerton, the SEO Tools and Analytics course at University of California San Diego, and is the author of a textbook for a popular online learning service for colleges.
For more information, please visit www.wiideman.com
Connect with Wiideman Consulting Group on LinkedIn at https://www.linkedin.com/company/wiideman/
Media Contact
Company Name: Otter PR
Contact Person: Allie McLaughlin
Email: Send Email
Phone: 800.648.6854
Address:100 E Pine St Suite 110
City: Orlando
State: FL
Country: United States
Website: www.OtterPR.com