Dbpower Brings Impressive Picture Quality and Smart Convenience To All
DBPower, a leading global provider of display solutions, showcases its latest projectors for entertainment and portability. Packed with the latest technology features for functionality and designed for multiple applications, these DBPower display solutions deliver performance that remains uncompromised.
DBPower is a global technology leader committed to becoming vital to society by connecting people, information, and things with its original compact, precision, and efficient technologies. DBPower is dedicated to driving innovations and surpassing customer expectations in visual communications.
"Building on the success of DBPower's extensive high lumen displays, the new projectors bring end-users more versatility and flexibility for a wide range of installations," said the CEO of DBPower. "Our new projectors are versatile enough to perform equally well in the home or office. They feature innovations that elevate picture quality and user convenience to a whole new level. DBPower is redefining the modern projector and continuing to push the boundaries of what's possible," he added.
DBPower's' focus is on delivering long life, minimal maintenance, highly competitive projectors, which offers solutions that the market and, more importantly, their customers require.
These new projectors from DBPower put the power of a home theater in the palm of the user's hand. They are packed with powerful projection capabilities, so watching films and television shows or projecting a slideshow of images can be done in homes, outside on a warm summer night, and anywhere in between. These projectors include:
This is a budget-friendly video projector that adopts the latest WIFI smartphone synchronize screen technology can easily connect iOS/Android devices by simply connecting to WIFI or directly connecting the projector phone USB cable. The projector displays an image that is bright and crisp enough to rival any TV, and it maintains its resolution even when it projects on large walls. It is great for outdoor and indoor movies & various kinds of video games by HDMI port connection.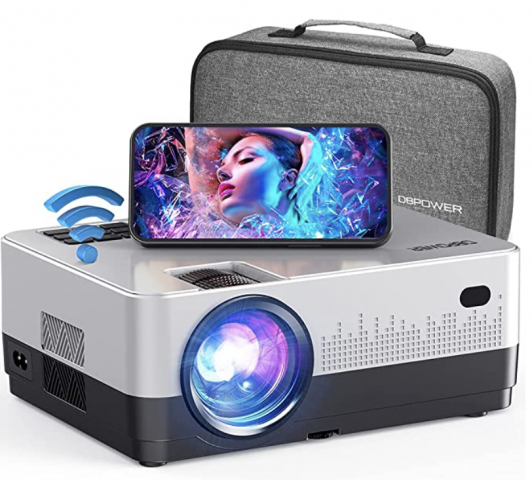 DBPower RD828 Full HD 1080P Native projector:
This 8500L Full HD Outdoor Movie Projector is compatible with HDMI and Wi-Fi-enabled devices, which means one just needs a reliable Internet connection or an HDMI cord to get it up and running with a phone or laptop. With a detachable tripod, a carrying case, and integrated speakers, this is a one-stop purchase for all at-home movie screening needs.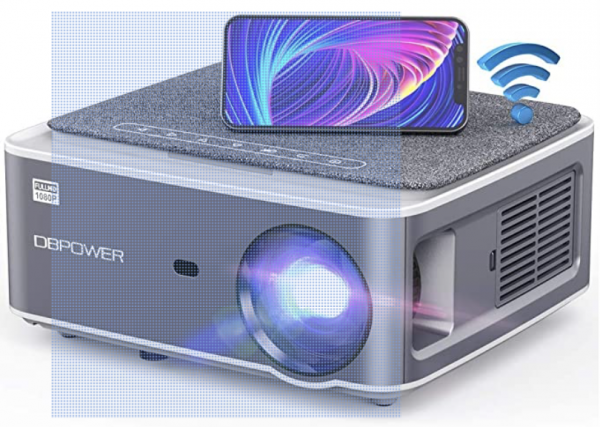 DBPower RD821 WIFI mini projector:
This 7000L HD Video Projector is compatible with Android and IOS systems. It is equipped with several ports to support any device of one's choosing. It boasts a 40- to 200-inch projection size and a projection distance of 4ft-19.6ft. Its built-in 3W dual stereo speakers with an SRS sound system provide a tremendous auditory sense experience without external speakers. This 7000L HD Video Projector is very suitable for home movie entertainment, games, backyard, and party fun. It provides a 3-year repair and lifetime professional technical support.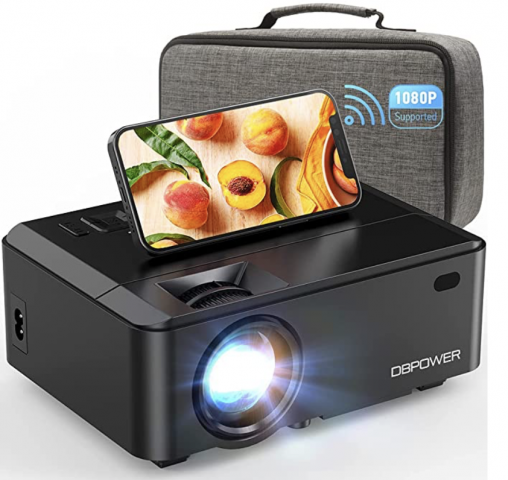 DBPower Native 1080P WIFI Projector:
This projector has a remarkable 7500L brightness and a high dynamic contrast ratio of 10000:1, provides sharp and detailed images. It combines an innovative high-refraction five layers glassed lens, ensuring the best video experience. The projector's 7,500-lumen lighting system shows a pretty bright picture that only fades in a room filled with natural sunlight. This is a must-have feature for anyone who plans on watching videos outdoors.
Those interested in experiencing these projectors for themselves are encouraged to learn more and order on their website, https://dbpowershop.com.
Media Contact
Company Name: DBPOWER
Email: Send Email
Phone: +18558885533
Country: United States
Website: https://dbpowershop.com