Walking Artist Glennsamm Championing African Fashion on the Global Stage with Indigenous Beliefs through His Costumes and Lifestyle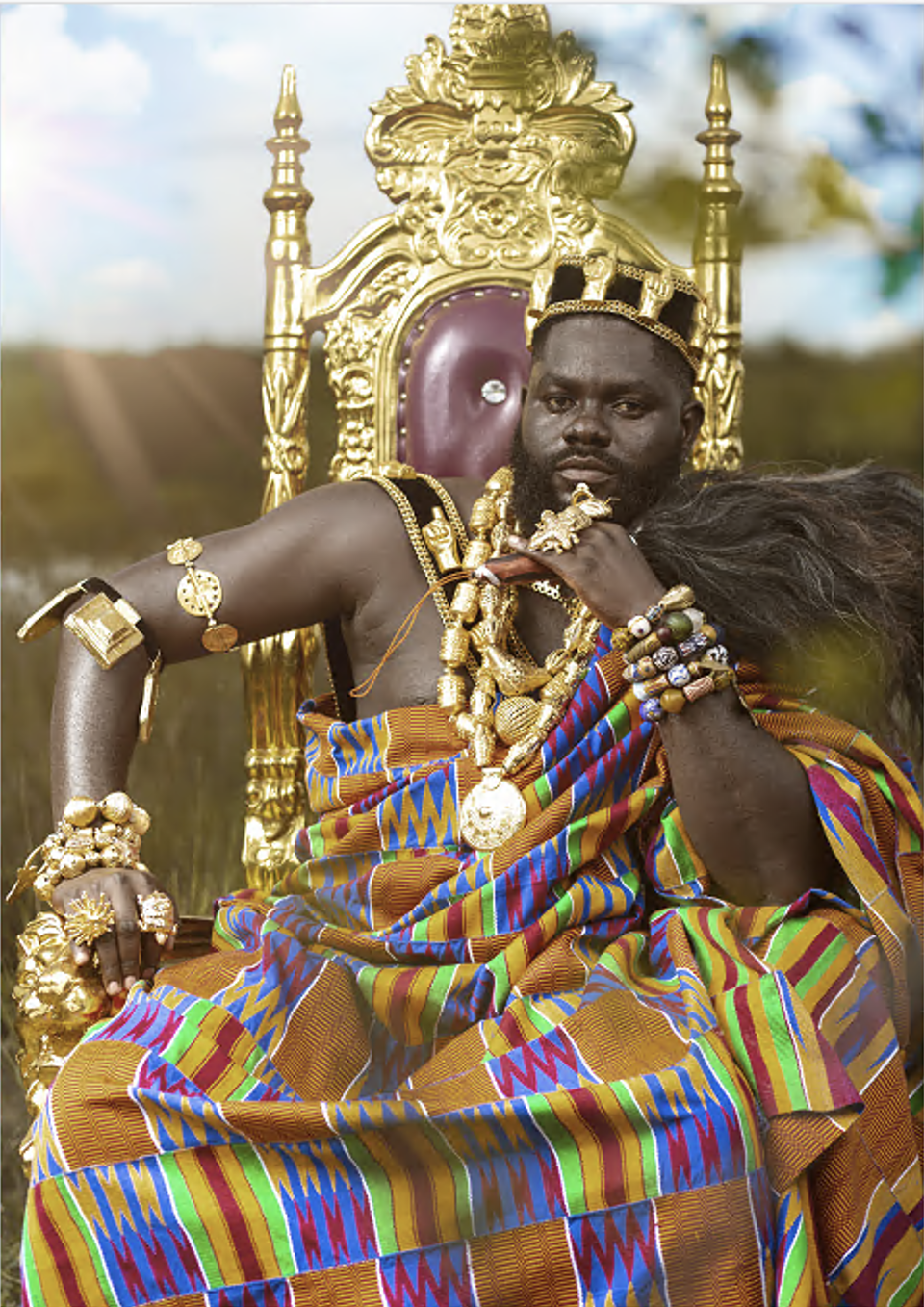 Award winning model from Ghana promotes and represents the best of African styles and creativity through fashion, costumes, and other artistic avenues
Ghana – Africa is in the process of becoming the world's center stage for the emergence of new culture and style, especially in the fashion industry. This artistic revolution is being inspired by young and vibrant artists like Samuel Glenn Semakor, aka GlennSamm, who are spread all over the continent.
GlennSamm is a walking artist, visual storyteller, and model from Ghana. He's one of the top-rated artists driving a new frontier as Africa prepares to dominate the global fashion and entertainment scene.
What separates the artist from others is how he represents and promotes his indigenous African beliefs through his costumes. His colorful style, commanding appearance, and royal majesty make him a center of attraction in online mediums and physical space, especially during international events in Ghana and other parts of the world.
The model, who comes from a family of 5 from Keta in the Volta Region but presently lives in Ashaiman, a suburb in the national capital of the Greater Accra region, remains committed to his roots, promoting the imagery and exceptional personality of his forefathers. His clothes, colorful appearance, energetic depositing all come together to uplift this incredibly talented individual who is taking Africa's story to the ends of the world.
GlennSamm has worked on top-rated African music product projects with Fuse ODG New African Girl, Manuel Nonobada's Every Day, Bisa Kdei ft Adekunle Gold – Adiza, Wakayna's African Nice, and EpiXode Wahala Dey. As a public relations specialist, he has also worked with top African acts like Ice Prince, Ben Pol, Kamo Smash, Selasie Musiq, Eye Judah, DXD, Stonebwoy, and Wakayna and Jah Phinga.
He established a contemporary African fashion movement called KvngsOfTheNewSchool which appeared in Afrochella, a 2018 music celebration in Ghana. It got them featured in a BBC documentary that gave them international recognition. He's also featured in Vogue, The Fader, and Graphic Showbiz.
GlennSamm has worked with several organizations in the past few years, including a brand ambassador for Caveman watches from 2018 to 2019. As a result, he's received several awards, including Commercial Model of the Year at Ghana Style Award 2021, Personality of the Year at Volta Fashion Awards 2020, and Fashion Personality of the Year at Youth Excellent Awards 2019. GlennSamm desires to continue to promote African culture worldwide and inspire millions of young people on the continent to be proud of their heritage and discover their potentials.
For more information, please visit http://www.instagram.com/glennsamm/.
Media Contact
Company Name: Samuel Glenn Semakor
Contact Person: Media Relations
Email: Send Email
Phone: +233266848928
Country: Ghana
Website: http://www.instagram.com/glennsamm/