The Application Of Smart Agriculture Temperature And Humidity IOT Solution
An IoT Solution is a seamlessly integrated bundle of technologies, including many sensors, that companies can purchase to solve a problem and/or create new organizational value. In the last quarter of 2009, a number of significant public speeches were made about Internet of Things in China. It started on August 7, when Chinese Premier Wen Jiabao made a speech in the city of Wuxi calling for the rapid development of Internet of Things technologies.
The sensor technology is not only important of IOT, but also the key technology of computer application. HENGKO Smart Agriculture is focused on soil, weather and crop conditions. Given the importance of weather and irrigation, many Smart Farming solutions are coupled with Smart Environment (Air Quality) and Smart Water (Pollution, Turbidity, Nutrients) for a complete solution.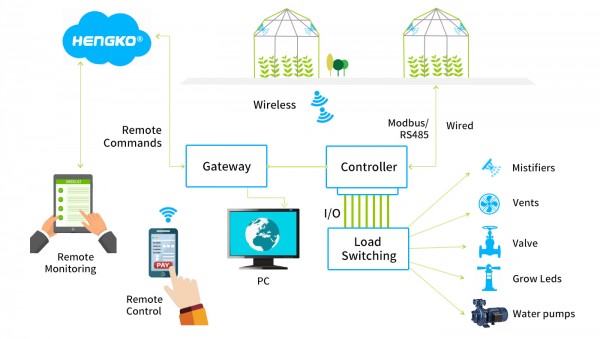 In the process of traditional agricultural operations, roots cannot go deep enough into the soil to take up water and mineral salts. The plants are not well nourished. They do not produce many large grains of rice. The harvest is not plentiful. As the top agricultural producing countries in the world, China combines the IOT technology with agriculture makes up for the refined management that traditional agriculture cannot do, and it saves time and effort with scientific management methods.
The advantage of Smart agriculture temperature and humidity IOT solution:
1. Real-time data monitoring:
Fixed-point installation of various sensors, include temperature humidity sensor, soil PH sensor, photosynthetically active radiation sensor, co sensor and other devices to real-time monitor the air temperature and humidity, co2 content, soil moisture temperature, PH etc.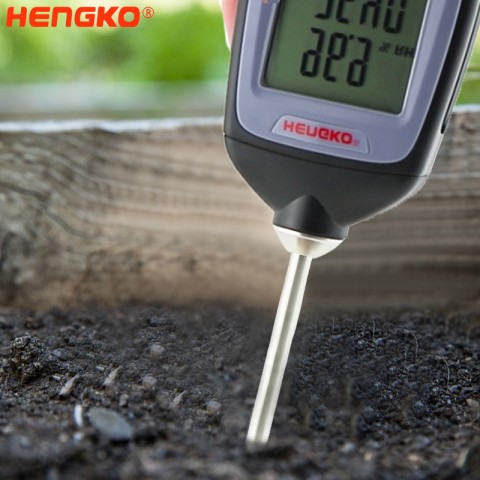 2. Real-time reporting:
HENGKO temperature and humidity sensor upload the collected datas via GPRS/4G to cloud. Powerful data processing and communication capabilities, using computer network communication technology, online viewing of temperature and humidity changes at the monitoring point, realizing remote monitoring.

Media Contact
Company Name: HENGKO
Contact Person: Media Relations
Email: Send Email
Phone: 0086-755-88823250
Country: China
Website: https://www.hengko.com/