California-based Photographer Kat Fox Saves a Spot in the 11th Annual Landscapes Competition
Congratulations are in order for California-based photographer, Kat Fox, as she is awarded the Special Merit prize for "Saguaro Scream" at the 11th Annual Landscapes Art Exhibition. The exhibition was curated by Light Space & Time Online Art Gallery, which invited 2D and 3D artists from across the world to showcase their artwork on the theme 'Landscapes'. With an overwhelming response from 523 contestants in 24 different countries, the gallery will showcase the winners' artwork in the July 2021 online exhibition.

"I'm excited for my work to be selected for the Landscapes Art Exhibition. I wanted to draw attention to the plight of the Saguaro cactus, an endearing symbol of the American southwest. My goal was to create a compelling image that illuminates the climate-related challenges these gorgeous cacti are facing," said Kat Fox.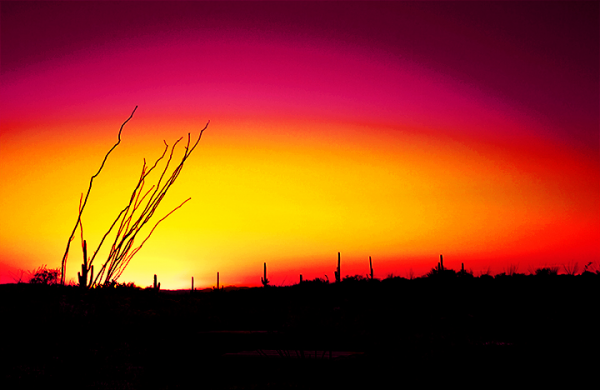 Recently, her collection "Gals n Dolls" and "Mad World" series made it to Superfine! at the Magic Box LA. Along with that, the "Gals n Dolls" series was shortlisted for the Royal Arts Prize 2019 and was featured at La Galleria Pall Mall in London.

Spending her childhood in Pittsburgh, Kat graduated from the University of Notre Dame and found herself inclined towards the corporate world. She worked for Fortune 100 companies and Silicon Valley start-ups but felt as if there was more to life. Around that time, Kat started exploring the depths of San Francisco, which led her to meet musicians, club promoters, and many other artists. Within no time, she took up weekly photography classes, and the rest is history.

Kat has a soft corner for the pop-art movement, contrasting roles of adults and children and exploring color play, themes quite reflective in her work. Along with photography, Kat has a flair for sculpting, painting, set creation, and digital montage. She currently resides with her husband and fur babies along the coast in Ventura County, CA.
For more information, please visit: www.katfox.comand [email protected]
Media Contact
Company Name: Kat Fox Photography
Contact Person: Media Relations
Email: Send Email
Phone: 805-203-3770
Country: United States
Website: http://www.katfox.com