Peak Spec's Pocket Knife "Paramount" Meets Funding Goal in Under Three Hours on Kickstarter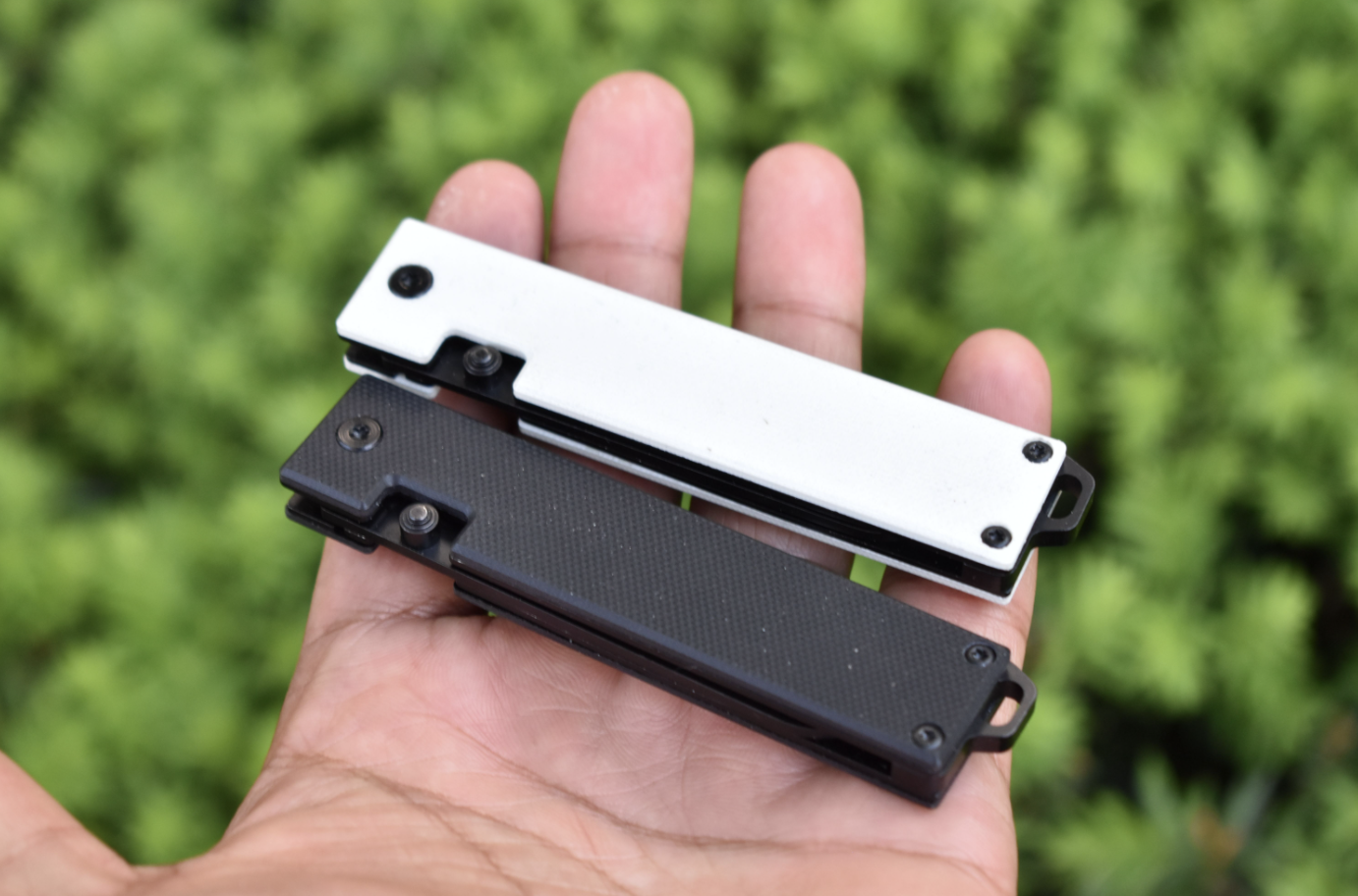 July 1, 2021 – Peak Spec launched the innovative, sleek and foldable multi-purpose pocket knife on Kickstarter on the 29th of June, and reached its funding goal in just under three hours. The company is proud to announce that they have accomplished this incredible feat that is another step towards success.
This incredible knife is constructed with a design that is meant to impress and stand out from the ordinary. Paramount folding pocket knife an artistic and functionally curated mechanism. the creators picked a superior quality D2 steel for the knife to give it a sharp blade and a lightweight G10 composite handle. It is a perfect companion to take along on any hardcore cutting-edge tasks.
"Elegance with functionality is what Paramount is all about. We've designed this pocket knife to be durable by simplifying the design and utilizing high-grade material and components that seamlessly integrate. We're excited to know that this knife will now reach hundreds of people across the country", says a spokesperson for Peak Spec.
Even though the Paramount pocket knife has a minimalistic design, it's created with maximum functionality and a clean aesthetic look that is evergreen. The architects of the Paramount knife decided to focus on the core function, therefore the exterior has minimal materials, hence avoiding unnecessary complexity. Users will find that Peak Spec's Paramount folding knife is modern, slim, and lightweight and has a quality construction to fit every lifestyle.
"Additional components like the stainless-steel exterior is what makes the foldable knife durable and resistant to wear and tear. The edge has a sharp, out-of-the-box superior, long-lasting blade retention, making it durable and fairly easy to sharpen, say the creators of the pocket knife.
The pocket knife's exterior has a circular design at the top to ensure it fits in with a key ring. The Paramount knife comes with pre-drilled holes, making it possible to carry the knife in different ways i.e., tip-up / tip-down carry. Paramount is multifaceted and able to perform hardcore as well as more elegant ones.
Peak Spec is a product design company based in Detroit, MI. The company's main goal is to bring innovative design to redefine everyday carry. Every product designed by Peak Spec aims to provide the market with nothing but the best. The company's team of designers and professionals works to make that happen.
Keep up with Paramount, Peak Spec's foldable pocket knife on Kickstarter: https://www.kickstarter.com/projects/peakspec/paramount-by-peak-spec-everyday-carry-pocket-knife.
Media Contact
Company Name: Peak Spec
Contact Person: Soju Abraham
Email: Send Email
City: Detroit
State: MI
Country: United States
Website: https://www.kickstarter.com/projects/peakspec/paramount-by-peak-spec-everyday-carry-pocket-knife