Meet Laura Jarjour – Winner of the Youngest Arab Female Businesswoman Award in US and Founder of LJ WEAR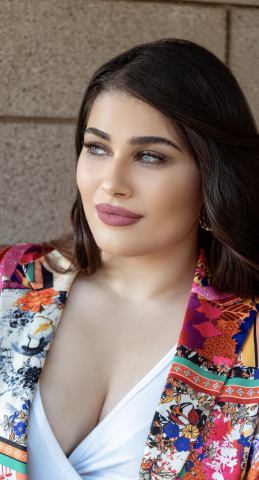 Laura Jarjour's hard work, grit, and determination have made her a well-known name in the world of business, thanks to her clothing brand LJ WEAR. This aesthetic medicine student has many accomplishments to her name, and she is also the recipient of several awards, including the prize for "The Youngest Leading Arab Businesswoman in the United States".
Born in West Sussex, United Kingdom, Laura is a British national by birth. She was raised in Dubai, UAE, and at the age of twenty, she moved with her family to the United States. From a very young age, Laura was very ambitious and wanted to create a name for herself. She started working on building her own brand while juggling her aesthetic medical studies at the same time.
Her clothing brand LJ WEAR is a blend of fashion and comfort. LJ WEAR caters to people who love style and trend, and to those who are on top of their fashion game. The clothes are made from quality fabric with world-class designs.
For Laura, LJ WEAR is an extension of herself. This young entrepreneur is personally involved in the designing and creation of every piece of apparel. Right from the concept to the production to final marketing, she is a part of every process.
"LJ WEAR is a dream. I make sure that every garment is of top quality and is super trendy. I create things so customers will brag that LJ WEAR dressed them up!" says Laura Jarjour.
Today Laura Jarjour is a well-known name in the field of management and business. The awards and the recognition are a testimony to the unique brand that she has created. This young entrepreneur has no plans to stop now. With her unique attitude and style in business and presentation, she is looking forward to scaling greater heights of success in the future.
Follow Laura on Instagram: www.Instagram.com/laurajarjour
Media Contact
Company Name: LJ WEAR
Contact Person: Laura Jarjour
Email: Send Email
Country: United States
Website: http://www.Instagram.com/laurajarjour