Cambodia's most popular 8 about the website platform of e-commerce
1、Glad Market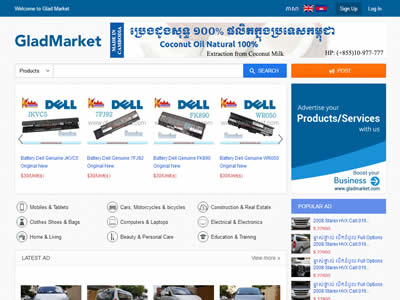 E-commerce is booming in Cambodia, and several local e-commerce websites, such as gladmarket, shop168 and mall855, are becoming more and more popular. The website sells products from more than 70 companies around the world, enabling customers to choose from a wide range of product catalogues.
2、Mall855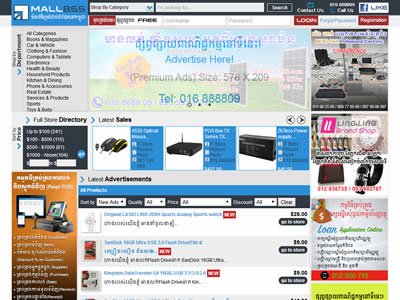 Mall855 is a C2C website selling washing machines, cars, houses and other properties in Cambodia. Now, mall855 is negotiating with a Malaysian company to provide customers with a high-quality payment gateway. Mall855 is also looking for logistics companies to deliver the goods. At present, buyers and sellers are responsible for their own delivery arrangements. Cambodia's e-commerce start-ups are growing.
3、MAIO Mall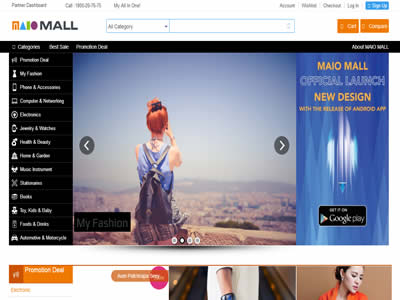 Maio mall is a brand of worldbridge Commercial Co., Ltd. It is the hub of online center in Southeast Asia. Maio mall, short for my all in one mall, is a large-scale e-commerce platform. Customers can buy all kinds of clothes, electronics, accessories, services, order products and services on the website. Based in Cambodia, Maio mall will expand its business to surrounding areas in 2018.
4、Roserb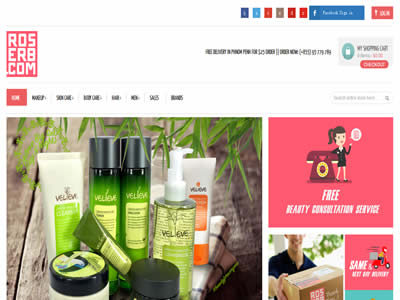 Roserb is a Cambodian local online platform offering more than 50 cosmetics and skin care brands. Since its launch in March 2014, the e-commerce platform has achieved good development and effectively connected suppliers and customers. The founder of roserb, an online store specializing in cosmetics and clothing, said it would increase competition in emerging markets and provide more confidence for consumers who venture into digital shopping. Milbury said that large operators in the market will help improve consumers' perception of online shopping, which will help e-commerce develop faster.
5、Eontop Mall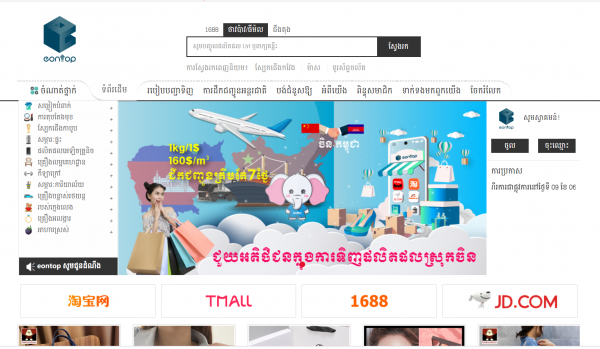 Eontop Mall is a modern online market in Cambodia, with friendly interface, fast and easy to use.
6、BookMeBus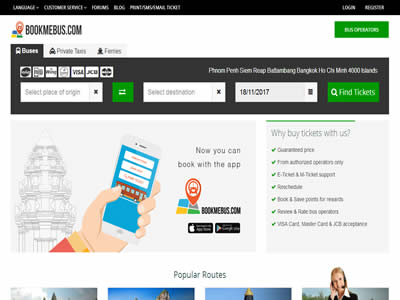 Bookmebus and campoticket are two major booking websites in Cambodia. Users can book Cambodian buses, boats and private taxis on the website.
7. Nika mobile store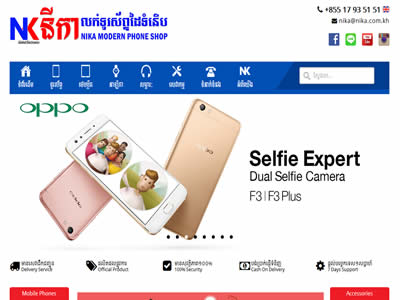 Nika mobile phone store is a Cambodian company engaged in communication business, providing customers with various famous brands of smartphones and watches, headquartered in Phnom Penh. Nika mobile phone store is also a local e-commerce website that is popular with Cambodian users.
8、ECamShopping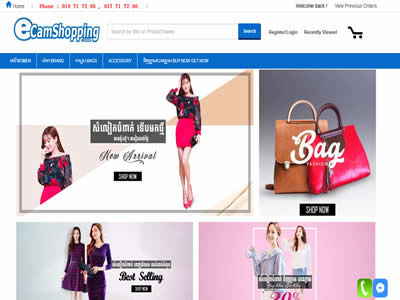 Ecamsupping is very similar to the local e-commerce Nika in Cambodia. Cambodian entrepreneurs are seeking to create "Cambodian made" solutions that take advantage of the country's growing technology and Internet usage. In 2000, only 6000 Cambodians used the Internet, while now 5million Cambodians use the Internet mainly through smartphones. Cambodia is now the first country in the world to surpass fixed phone users and one of the fastest growing Internet penetration rates.
Media Contact
Company Name: Eontop Mall
Email: Send Email
Phone: 023988848
Country: Cambodia
Website: https://www.eontop.com.kh/