Watch DlagTV Founder Dolly Dave Play a Role in the Movie 'Swipe Club', out Now on Prime Video
November 20, 2020 – After creating a sensation in social media through his channel DLAGTV, founded by David Darce, is ready to set the silver screen on fire. The movie is titled "Swipe Club" and was produced by lead actor 'Zach Veatch', who is also David's mentor and best friend. Swipe Club is now available on all major streaming platforms including Prime Video and has now racked up an impressive 9/10 rating since release.
After the success of DlagTv, David now expects that the movie will be a blockbuster as well. With a 9 out of 10 rating, the movie is undoubtedly doing well. Obviously, this is just the beginning. The aspiring cinematographer and filmmaker of Mexican origins from Atlanta, Georgia, Dave surely sees a bright future in this career.
Release Wire spoke with Dave and here are a few excerpts from the interview:
Tell something about working in the movie Swipe Club.
My best friend and mentor Zach Veatch, gave me the opportunity to be part of the film crew of his movie "Swipe Club", in 2017. I also had the privilege to not only be part of the film crew, but also part of the cast as an extra. This had an impact on me because it made me realize that my passion was and is in the film industry. I also give credit to my friend for these opportunities and for being the reason why I have continued to pursue social media.
Which other industries you are interested in working in?
Inspired by my father "Ismael Arce", who was a musician, I always thought to be in the music industry. At a very young age itself, I mastered the art of playing many musical instruments. I would definitely like to do music, my other passion for what I do today.
Please tell us briefly about your career journey so far.
After dropping out of college (we had financial issues), I couldn't continue with studies and faced parental pressure to find a job. I then pursued my dream of creating content for social media and inspire people to go after greatness.
There must have been failures?
After trying several times, I continued to work hard without giving up. I still do, and I know this is just the beginning!
Which are the brands you have worked for?
Manscaped, JVC headphones, Lull mattress, Dunkin' Donuts, Amazon video, Oakywood, and Shyn.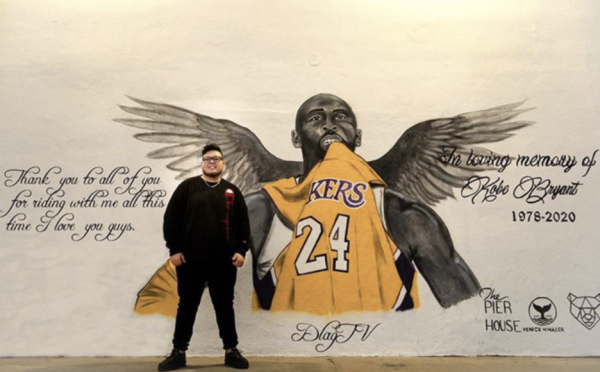 Apart from creating big-screen films, Dave and his brother, Juan Villa-Bailey, who is a motivational speaker, plan to continue breaking the internet with their content on social media.
For more information, please visit: https://www.facebook.com/DlagTV/
David Arce (Soy David) or Dolly Dave
YouTube: https://www.youtube.com/channel/UCuD64859jtSBVnO-Uufp8og
Instagram: https://www.instagram.com/dlagtv/?hl=en
Facebook: https://www.facebook.com/DlagTV/
Media Contact
Company Name: Verifiedinsta
Contact Person: Media Relations
Email: Send Email
Phone: 8777428811
Address:261 Old York Road, Suite 930
City: Jenkintown
State: PA
Country: United States
Website: https://www.instagram.com/dlagtv/?hl=en