Carlos Alfonso Argues Against the Authenticity of the Bible in Newly Published Book, "Somos de Origen Extraterrestre"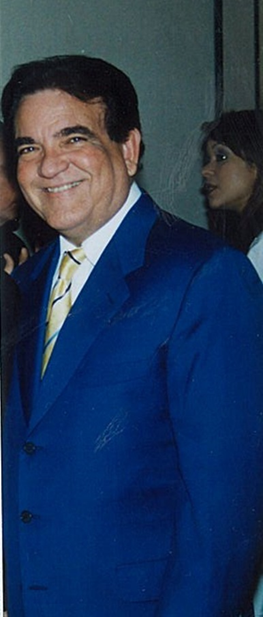 August 28, 2020 – Carlos Alfonso, in his book "Somos de Origen Extraterrestre," which translates to "We are of Extraterrestrial Origin," has presented an alternative, and potentially controversial, narrative to the origin of the Bible and Christianity, suggesting that Jews could have manipulated ancient scriptures to propagate their beliefs and supremacy.
Alfonso has reached his conclusions after studying the Bible for nearly 15 years. He says that he has identified six false statements in the Bible, which cast aspersions on the origin and authenticity of the holy book of the Christians. Alfonso believes that the Bible is a manipulated copy of an ancient scripture called "The Sumerian's Register." The Jews changed references in the scriptures to suit their interests and presented Jehovah as God.
According to the author, the Sumerian records contain statements as told by God Enki to Enduksar. It says that the human race was created by Enki, one of the anunnakis who came to the earth from another planet called Nibiru. The human race was created by genetic manipulation. Enki had sexual relations with two of the Cromanon and then came the two homo sapiens that interrupted evolution. Other details concerning the origin of human beings, the great flood, the measurement of time, and how Sumerians were wiped out after a nuclear holocaust are all discussed in the Sumerian records.
The scriptures could be accessed by Jews after the Battle of Lachish in 701 BC, in which many Jews were held captive by the Assyrian emperor, King Sennacherib. The Jews replaced characters in "The Sumerian Records," with their own characters and manipulated other details to suit them. So God Enki was replaced with Yahweh or Jehovah, and so on. Alfonso also draws on a number of time calculations to prove his point.
The author, who concluded the book in 2019, is focussing it on people who believe in aliens, are non-believers of the Bible, and anyone who is interested in the origins of the human race. Alfonso is aiming to use the book, and the evidence he has cited, to argue against the validity of the Bible and to prove that it has been created using fraud.
Media Contact
Company Name: Global Summit House
Contact Person: Anna Reid
Email: Send Email
Country: United States
Website: https://www.amazon.com/Somos-Origen-Extraterrestre-Principio-Religiones-ebook/dp/B07RP4FJHD/ref=sr_1_1?dchild=1&keywords=Carlos+Alfonso+somos+de+origen+extraterrestre&qid=1595029681&s=books&sr=1-1